I am taking part in The Write Tribe Problogger October 2017 Blogging Challenge. The story I am attempting to write is not about just one 'Asha', but many like her in our society. The trauma and heartbreak her parents go through has been experienced by many more such helpless parents. This story highlights the issue of dowry demands and domestic violence in our society. Today's post is the last chapter of her story.
Today's prompt is Heart Prints

Links to the first seven parts of the story are given below. Do read these before reading today's story as it is a continuation. Don't miss out on crucial twists and turns of the story.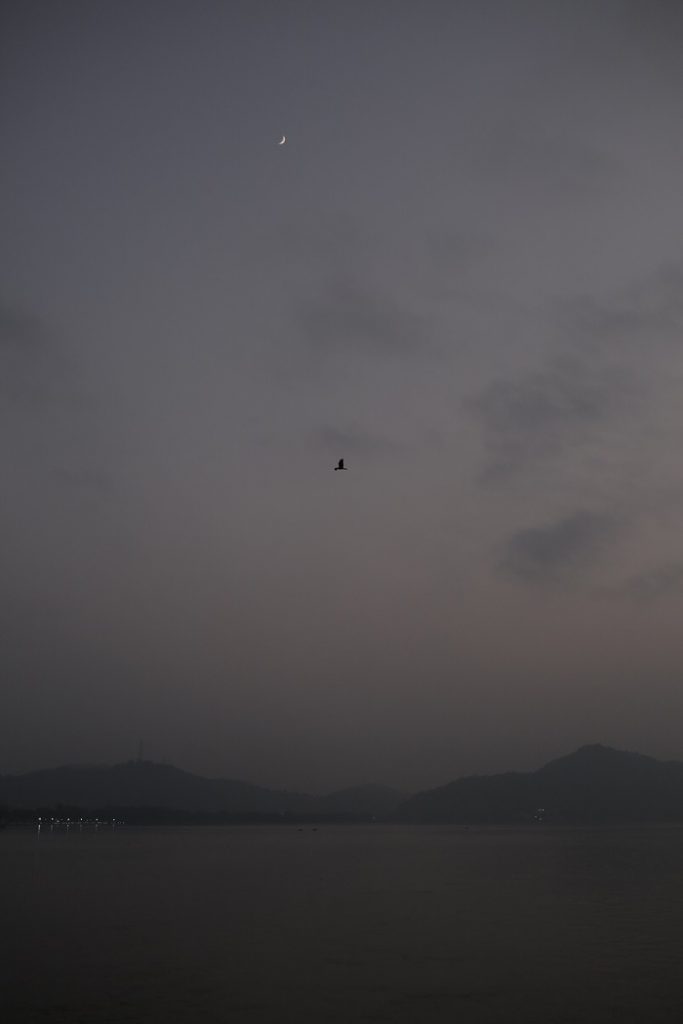 'Mumma, I want a camera for my birthday. I want to become a photographer when I grow up.'
'Asha, last week you wanted to be a journalist and now this. You are only 10 years old, by the time you are 18 you'd have changed your mind many times.'
'No, I am sure of it. I want to be a photographer. A journalist needs good pictures for her story.'
'Okay baba, I will ask your father if he thinks this is a good idea.'
'No, I want a promise from you that you will get me a camera.' Asha started tickling her mother. 'Promise me, promise me…'
'I promise. I promise. I promise…' Uma was laughing uncontrollably and tears of mirth were rolling down her cheeks.
*******************************************************************
A call in the middle of the night had Uma and her husband scrambling out of bed and driving towards their daughter's home at breakneck speed. Uma knew that something bad had happened to Asha, she just knew it.
There was a police jeep outside the gate and Asha's in-laws were standing in a corner arguing with the police inspector. Vilas appeared to be giving a statement to another inspector out in the hall. Asha's body lay forlorn and neglected in the middle of the room, covered in a white bed sheet.
Uma nearly fainted on seeing her daughter's still body. She screamed and fell down next to her baby. Asha's father looked shocked and his trembling legs gave way, he ended up next to his bawling wife.
Apparently, some neighbor had heard loud screaming and yelling going on in Vilas's house for sometime late in the night, before he called up the police.
The police inspector found Vilas and his parents behaving very suspiciously on seeing them. Vilas started crying, 'Sir, my wife has committed suicide. Please help me bring her body out of the bathroom.'
Asha lay on the floor of the bathroom; a hair dryer was lying next to her. She appeared to have been electrocuted. The many faded and fresh bruises on her body alerted the police to some wrongdoing on her husband's part. It was always the same story; the bride found dead at her in-laws in mysterious circumstances, the in-laws pleading their innocence and the parents of the bride refuting their claim.
Vilas was crying loudly and pulling at his hair. His parents also were sobbing softly but their eyes kept darting from the body to the policemen examining it.
After taking down their statements and pictures of Asha's body, the police let them take their daughter home. Uma rode in the ambulance with Asha. Her husband followed in the car with their driver.
Tears welled up in Uma's eyes; tears of anguish, regret and also of anger. Her wrath was directed towards her daughter's husband and in-laws. She knew they had killed her for not giving in to their repeated demands of bringing money from her father's house for her greedy in-laws and her gambler husband.
The sight of the bruises on Asha's face and arms made Uma wince in pain. How much she must have suffered during the beatings. Why didn't I see beyond the facade? Why didn't I hear her hesitation when asked if she was happy in her new home? Did I deliberately ignore the warning signs? Am I to blame too?
Uma could remember promising her daughter, Asha, that she would look after her and see to it that she came to no harm. Uma blamed herself. She had failed miserably and was feeling guilty as hell.
They cremated their daughter in the afternoon; Uma and her husband lit the funeral pyre together. Uma vowed to get justice for her Asha. This became her reason to survive now.
She looked at her husband who was sitting quietly by the window with Asha's picture in his hands.
'Do you think this was an accident? Is Asha…was Asha so irresponsible that she would use a hair dryer while standing on the wet bathroom floor? And what about all the bruises on her body, some were faded but a few were very recently made.
Two nights ago when she had called up to wish me on my birthday, she'd sounded tired and sad. I should have realized something was wrong. And when I'd mentioned the Nikon camera I was thinking of getting for her birthday gift, she'd said something very odd.' "Mummy, you don't know the kind of lenses I need so don't bother going shopping for the camera, just send me the money ( 1.5 lakh ) and I will buy it myself."
*****************************************************************
'I should've known my Asha would never make such an insensitive remark, it was Vilas making her say it. He needed the money to feed his gambling addiction and he killed her for not bringing in the money for it. I am going to do right by my daughter. We let her down badly.'
' Uma, please think before taking this step. Our daughter is dead and nothing will bring her back.'
'I know she is gone, they made sure of that. Their greed and frustration resulted in her death and I cannot let her murderers go scot free'.
************************************************************
Uma had made copies of the list of items they had given as gifts to Vilas and his parents during the wedding. There were copies of the receipts too, for the jewellery they had made for their darling daughter Asha's wedding to Vilas. She gave all this to the police and hired a lawyer to fight their case.
After repeated hearings, continuations, fresh dates, change of judges, justice finally prevailed. The courts found Vilas and his parents guilty of murdering Asha. Vilas was sentenced to be imprisoned for life while his parents were awarded a minimum sentence of seven years.
The dowry system is thought to put great financial burden on the bride's family. In some cases, the dowry system leads to crime against women, ranging from emotional abuse, injury to even deaths.The payment of dowry has long been prohibited under specific Indian laws including, the Dowry Prohibition Act, 1961 and subsequently by Sections 304B and 498A of the Indian Penal Code. ( Source )