Hello and welcome to my blog.
I am participating in the #writebravely #writetribeproblogger October 2017 challenge. The story I am attempting to write is not about just one 'Asha', but many like her in our society. The trauma and heartbreak her parents go through has been experienced by many more such helpless parents. This story highlights the issue of dowry demand and domestic violence in our society. Today's post is part four of the story.
Today's prompt is Bated Breath

Links to the first three parts of this story are given below. Do read these before reading today's story as it is a continuation. Don't miss out on crucial twists and turns of the story.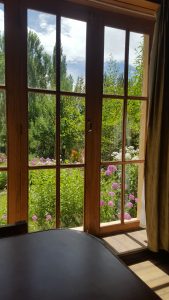 Asha waited with bated breath, her team members were equally nervous about the presentation they had just given in front of their Marketing head and a potential client. Asha is the Vice president (Marketing) of 'Ideas Abound', a sought after marketing agency in Delhi. She had been working on a presentation along with Roma, Josh and Vijay, for Today's Fashion, a hip clothing brand for the new age customers. They had also prepared a digital marketing strategy for Today's Fashion, Roma was the digital expert. Josh looked after the marketing research and Vijay handled brand management.
Mr Srinivas, CEO of the 'Today's Fashion' stared at the blank screen in the conference room. He seemed to be mulling over what he had just seen on it a few minutes ago. The slides had been well put together and the models wearing the brand's clothes looked great. The jingle, 'Get Today's Fashion, today' had a nice ring to it. It appealed to the living in the fast lane, 'Now' generation. He had been to a few other agencies but this one had done the best work and he hoped to reach his target audience with this marketing strategy.
"I liked the presentation and would love to collaborate with you."
"Yay", the relieved and jubilant team shouted out in unison. Asha's face beamed with accomplishment and pride at her team's excellent work. Her boss gave her an approving nod before escorting their new client into his office.
*******************************************************************************************
Asha rushed home to share her triumph with her parents. Her mother opened the door with a distracted look on her face. Her cream colour sari bearing evidence to the fact that her mother was cooking up a storm in the kitchen. The house smelled wonderful, the aroma of frying samosas wafted in the air and Asha sniffed at it appreciatively.
"Mummy, I am very hungry. Are you frying samosas? Could I eat before I tell you my good news?"
"I have good news of my own. Do you remember Vilas's parents had come over last month and liked you so much that they had fixed his marriage with you? Today they all are coming to see you along with Vilas and his brothers and sister, their spouses and a couple of aunts and uncles. If all goes well we will fix a date for the wedding as soon as possible. Hey Bhagwaan, kripa kar."
"But mummy…"
"Please, Asha. I am very busy preparing snacks for the dozen odd guests who will be reaching here in another two hours time.  You go up and change into the Banarasi saree Daddy had got for you last year."
"Mummy, just listen to my news first."
"No, please. I don't have time for idle chit-chat today. I have a lot to do, beta. I love you. Go and freshen up"
***************************************************************
Asha waited with bated breath for her mother to call her down into the hall where the groom with his entourage was lounging. Snatches of conversation drifted into the room she was hiding in for the past 15 minutes. The irony of the situation wasn't lost on her. Her mother had prepared a feast for them. The kitchen table was loaded with various boxes of sweets from Haldiram's sweet shop. The memory of her triumph at the office today crawled into the farthest most corner of her mind and tried to merge with the darkness. Asha was aware of her parents' emotional state and knew they wanted to find a good groom for her and get her married off before she turned 33 in a few months. Ever since she'd turned thirty, her parents had become desperate to find a good match for her.
In many cases, when the bride is as educated as her groom, sometimes more, and their economic status is at par, why do his family members act superior to the bride's family? Why are the bride's parents apologetic, servile and humble while even distant relatives of the groom behave boorishly? They throw their weight around and expect the girl's family to do their bidding.
Vilas had come to see his would be bride before agreeing to the marriage, although his parents had cemented the deal last month when they had come to see her. Today their entire family was here; his parents, two brothers and one sister with their respective spouses. Two of his aunts and their husbands had also come along. His buas, father's elder sisters, were very attached to him and wouldn't dream of missing such an important family function. His future was being decided and they wanted to have a say in this matter. The total number of guests rounded up to an odd 13; the number considered to be unlucky by some. This also should have been another omen but her belief in the goodness of human nature prevented her from seeing the true colors of the people she naively trusted her life with.
I am taking part in The Write Tribe Problogger October 2017 Blogging Challenge