Welcome to my space.
This is my fourth time at #AtoZChallenge and my theme this year is Sparky, my 11-year-old Dalmatian. You can read all about my theme here.
The story continues…
First day…friendly puppy…forever ours…family's pet…these are some of the titles I toyed with in my head before deciding on Football Fan. There is a good enough reason for my choice and I will reveal it to you soon.
I am cricket crazy, like the one-day matches to five –day ones but my children prefer football. It would be easier if both of them were on the same side but life is not meant to be easy :). My daughter likes Liverpool and my son is a Manchester City fan. But they let Sparky make up her own mind and pick a team she liked.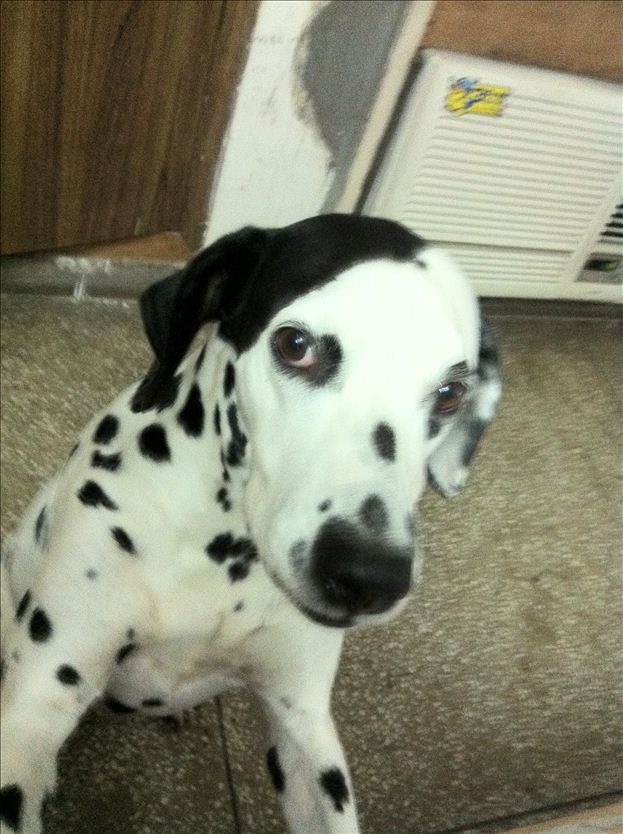 We clicked a picture of Sparky trying to play with the battered old football at home, she posed readily for us. There was a parking lot in front of our house and kids used to play football on its concrete surface in the evenings. Sparky used to watch them play and we think she learnt a few tricks from them 🙂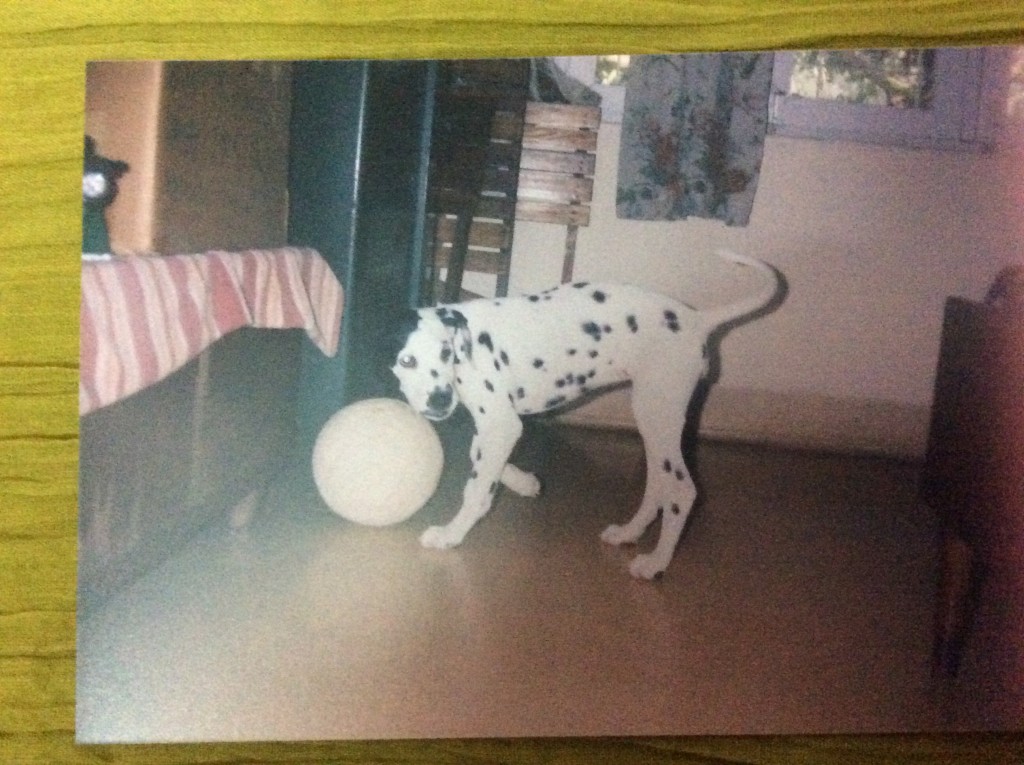 Watch out Ronaldo, here comes Sparky 🙂
After a few months,Sparky had outgrown her infatuation with football and expanded her horizons to include golf in her interests. A funny incident involving Sparky at the golf course will be in my post tomorrow, stay tuned for her birdie, did I mention water? Sandbox?

To be continued…
Day 1 – Link to A post
Day 2 – Link to B post
Day 3 – Link to C post
Day 4 – Link to D post
Day 5 – Link to E post
By Sulekha Rawat
Check out some other Bloggers participating in the challenge: AtoZ List 2015
And the Blog-A-Rhythm AtoZ posts featuring many bloggers