Welcome to my blog.
This is my fourth time at #AtoZChallenge and my theme this year is Sparky, my 11-year-old Dalmatian. You can read all about my theme here.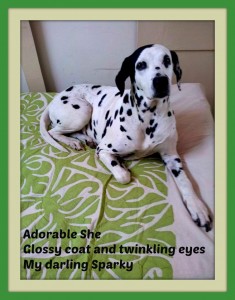 Why do I love thee?
A lifetime won't be enough
Eternity won't suffice
The words will fall short
When I try to tell you
What you mean to me
Do you not see
The joy you bring to me
How do you overlook
The waves of your love
Soaking my soul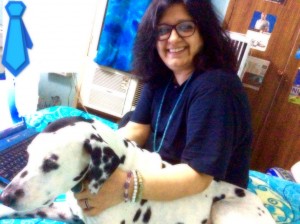 What can I do to show you
Your true value in my life
Leave me alone for a day
And see if I can survive
Your love keeps me happy
Your loyalty lets me sleep,
Peacefully at night
Man's best friends
Are aplenty
You are,
My truest friend.
By Sulekha Rawat
Check out some other Bloggers participating in the challenge: AtoZ List 2015
And the Blog-A-Rhythm AtoZ posts featuring many prolific bloggers.