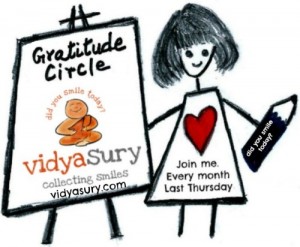 I would maintain that thanks are the highest form of thought; and that gratitude is happiness doubled by wonder. ~G.K. Chesterton
Haiku for the Gratitude Circle
This slideshow requires JavaScript.
Gratitude journal
Notes of daily miracles
Life is beautiful.
What is gratitude?
Giving thanks to well wishers
I am in your debt.
Why am I grateful?
Love of family and friends
Glad to be alive.
Thankfulness is good
See the positive always
Keeps heart and soul pure.
I thank thee for you
Holding hands and walking on
I thank you for me.
Gratitude to me is
Fine travelers on smooth roads
Happily walking.
When good things happen?
Pay them forward if you can
The circle of life.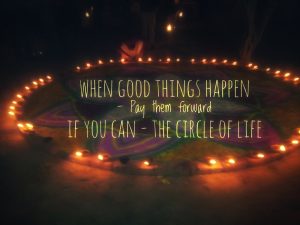 I am grateful for everything life has blessed me with. Happy and thankful for the richness of experiences that have come my way. Sure there were roadblocks along the way but I carried on confident of overcoming them. My belief in myself, thanks to the countless positive vibes of amazingly kind people around, kept me going strong.
When I stumbled in the dark, a helping hand appeared to assist me. A soothing voice guided me to the light. My friends stood by me, family showered me with unconditional love. I am grateful for you and me, I am thankful for us.
Thank You
Love you Zindagi 🙂
By Sulekha Rawat
Linking to the July 2017 Gratitude Circle blog hop at Vidya Sury, Collecting Smiles