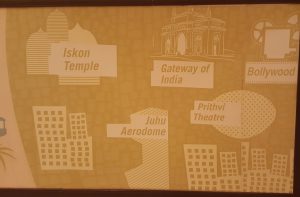 I am a movie buff first and a book reviewer second. I have been a fan of cinema ever since I saw my first movie way back in the early seventies (I am a child of the sixties but my love for cinema hasn't waned in 53 years). I don't remember the title of that first movie but the emotions the characters on screen evoked in me are still fresh in my mind. A couple of movies I do remember from my childhood are Pakeezah and Agent Vinod. "Chalo dildar chalo…was my favorite song then and please don't judge me but Mahendra Sandhu was my first crush. 🙂 He was my own desi James Bond.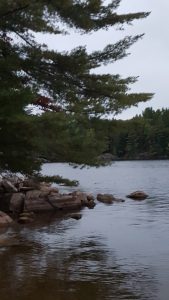 During my growing up years I used to love visiting my mom's sister, Kamala Massi, in Juhu and used to spend an occasional weekend with her family from time to time. Once, they took me and my cousins to the Drive-in (an open air cinema in Bandra), to see the latest movie of the time, Janata Hawaldar. The movie was nothing to write home about but the experience of watching a movie sitting in a car, with the speakers on the dashboard is indescribable. I think Rajesh Khanna and Yogita Bali were playing the lead roles. I still smile when I think of that movie watching experience. When my siblings heard about my trip to the open air theater they were jealous and my sister who is elder to me by a couple of years begged to be sent to Massi's place next weekend. As I write this article, I am making plans to call her up and ask her if she did go to see a movie in the Drive-in cinema with massi and family. It's funny how the mind recalls forgotten incidents after ages. 🙂
Yesterday, I watched Rangoon. Did I tell you I am a Friday movie-goer? First-day but not the first show, though I would gladly go for the first show if I didn't have to make breakfast for my husband and daughter . 🙂 The price us movie lovers have to pay for a happy family life. 🙂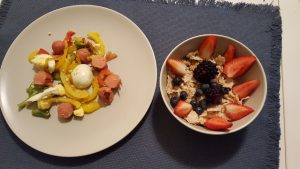 Rangoon is unquestionably and undeniably Kangana's film. She mesmerizes and entices without even trying, such is the charisma of her personality in the film. Both Saif and Shahid serve as props for her, ably supporting her but paling in comparison to her acting prowess and screen presence.
Set in Pre-independence times, Rangoon takes us on a journey from Kolkatta to Burma. The sets, costumes and songs complement the story beautifully. Saif as Rusi Billimoria, a wealthy movie maker didn't make me sit up and take notice, like I did in Parineeta ( loved him in that movie). He is good in Rangoon and so is Shahid (Nawab Malik) who plays an army man, but Kangana is the best.
This is as much an action film as it is a love story and the superstar of the film is Julia aka Jwala Devi. Kangana, as Julia, bursts on screen and lights it up with her persona. The comic scene between the captured soldier and Kangana is hilarious. Another scene where her/Vishal's attention to detail is evident is when she accidentally stumbles upon a dead soldier's body. Her reaction to this unexpected encounter is captured brilliantly by the camera.
Vishal Bhardwaj made an excellent choice when he cast Kangana as Julia in Rangoon. Congratulations to him for making such an interesting movie. I enjoyed watching it and came out humming,' Bloody hell'. I gave the movie 3 stars and added one more star just for Julia. 🙂 Kangana was already a Queen and has now proved that she is no less than or rather is far more superior to any Kings in the film industry. Way to go, Kangana, and many more successes to come your way.
By Sulekha Rawat