An Autobiography or The Story of my Experiments with Truth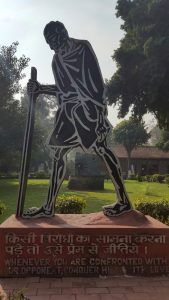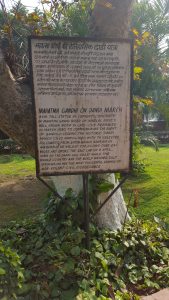 A book is the only place in which you can examine a fragile thought without breaking it, or explore an explosive idea without fear it will go off in your face. It is one of the few havens remaining where a man's mind can get both provocation and privacy. ~Edward P. Morgan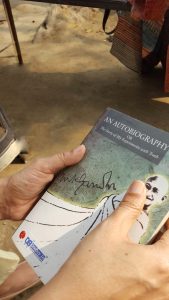 BOOK     : An Autobiography or The Story of my Experiments with Truth
AUTHOR: Mohandas K.Gandhi
VENUE   : National Gandhi Museum
DATE      :  2nd February 2017
In a gentle way, you can shake the world– Mahatma Gandhi
When like-minded people come together to celebrate common interests, life becomes beautiful. The sight and smell of books is all I need to be happy; when I discuss the books I've read with friends and fellow bookworms, I am in heaven. I met a group of book-lovers in Noida last year and they had me at Book-club 🙂 We are a bunch of bibliophiles always eager to add to our overflowing bookshelves in our mini libraries at home.
The year 2017 started with a burst of ideas for our book meets. We met at Neha's place and pored over book themes, titles, venue selection, dates and what not. We picked 2nd February as the date for our first meet of the year. The book was Mahatma Gandhi's Autobiography and the venue for the meet, the National Gandhi Museum.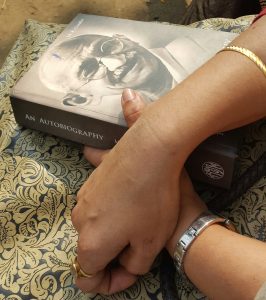 The Story of My Experiments with Truth is the autobiography of Mohandas K. Gandhi covering his life from early childhood through to 1921. It was written in weekly installments and published in his journal Navjivan from 1925 to 1929. Its English translation also appeared in installments in his other journal Young India.
Thus, the Noida Moms Book Club Members had their first meet of 2017 on 2nd February, 2017 at the National Gandhi Museum, Rajghat, New Delhi. It was a memorable meet, one that will be etched on our hearts and souls for years to come. We assembled in front of Neelam's house at 10 A M and decided to carpool in a bid to save petrol and reduce pollution. We parked our cars at the rendezvous point and managed to fit into three cars to go to Delhi.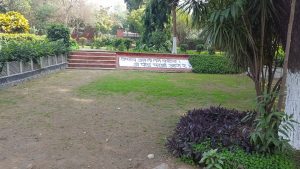 We were at the museum 10 minutes before opening time. The photographer in me wanted to capture the beauty of the grounds as well, and set about clicking the flora and fauna.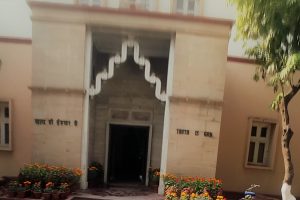 At 11 sharp we entered the serene sanctum and bowed our heads in reverence. The peace and quiet of the place invited us to listen to the silence and traverse Bapu's life's journey through his memories preserved in the galleries.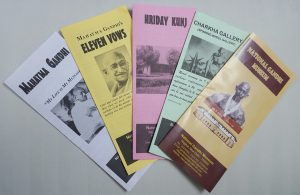 On the first floor of the building there are four handsets for the visitors where they can listen to Gandhiji's speech at the Birla house in Delhi. Two phones have the recordings in English and two in Hindi. I listened to his voice and was transported to a different time. It was an emotional moment, and I don't have words to describe how I felt upon hearing his voice.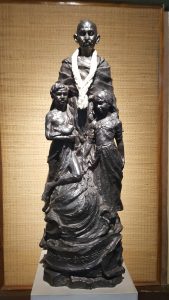 We proceeded towards the galleries to learn more about Gandhiji's journey and struggle for freedom. There are five galleries for visitors- Charkha gallery (spinning wheel), Photo gallery, Commemorative gallery, Martyrdom gallery and Art and Ashram gallery. Gandhiji's inspirational quotes, his pictures, and paintings by various artists are on display in the various galleries. Here are a few snapshots of the same.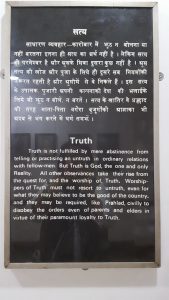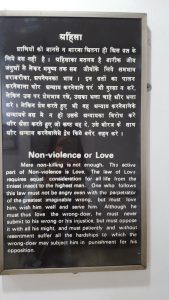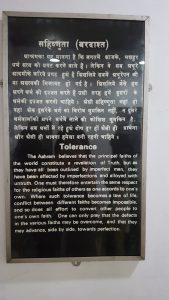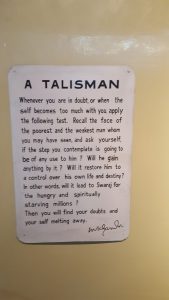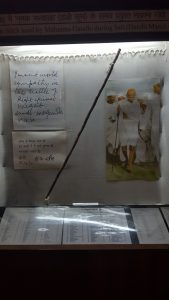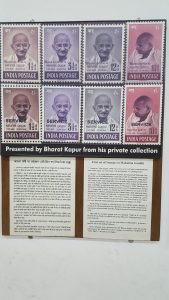 Just behind the main building is Hridya Kunj, a replica of  Mahatma Gandhi's residence in the Sabarmati Ashram (1915 to 1930). It was closed for renovations and we missed an opportunity to see it from the inside. I visited Ahmedabad during my schooldays in 1979 when I had traveled there for the Jamboree Meet. My most treasured memory of the city is the visit to the Sabarmati Ashram.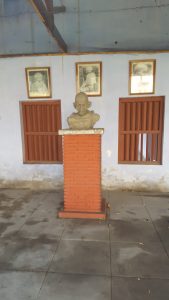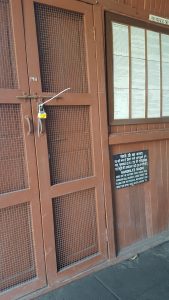 While walking to the book shop, we came across the auditorium. I sat in the auditorium with Neha and watched a part of a short film on Gandhiji. Our book meet concluded with a lively discussion under the shade of some trees near the museum.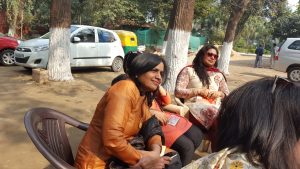 The tea stall was our outdoor conference room, with wooden benches along with a few plastic chairs and stools as seats. We fed our stomachs with chai and samosas and our minds with wisdom from Mahatma Gandhi's autobiography.
It is an honest narration by the father of our nation and reading this book made him appear as one of us. He was loved equally by both, the masses and the classes. In his autobiography he owned up to a lot of his mistakes and with every mistake, he learnt a valid life lesson. This book is translated from Gujarati and the language is easy to read and understand. Our children can also benefit from reading it.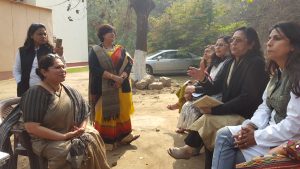 Manisha shared her thoughts about Gandhiji's love for music with us and enriched the discussion with her knowledge about this facet of his personality.
"Gandhi and music! We all talk of Gandhi as a mahatma,
Father of the nation, Historian, Lawyer, Freedom fighter, Thinker, Philosopher. However I relate to him as a musician. He had a keen sense of music, melody, bhajan and songs. Much before quit india, swadeshi, khadi and the salt act, he reintroduced music to the common Indians. His compilations of bhajans are an everyday affair for all of us." – Manisha Madhukar Nath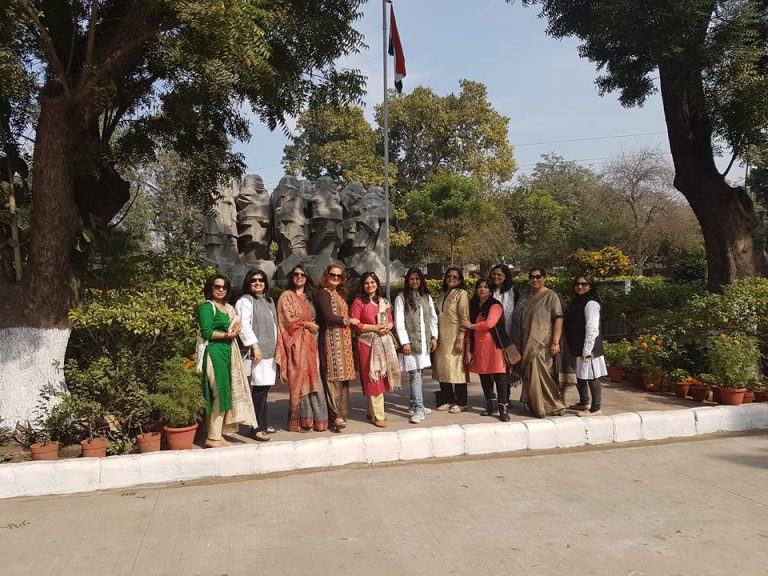 We sang a few lines of the famous bhajan, 'Raghupati raghav raja ram' at the end of the book discussion. An old uncle enthusiastically joined us in singing the bhajan. We left for home, a quieter, introspective and inspired group of ladies.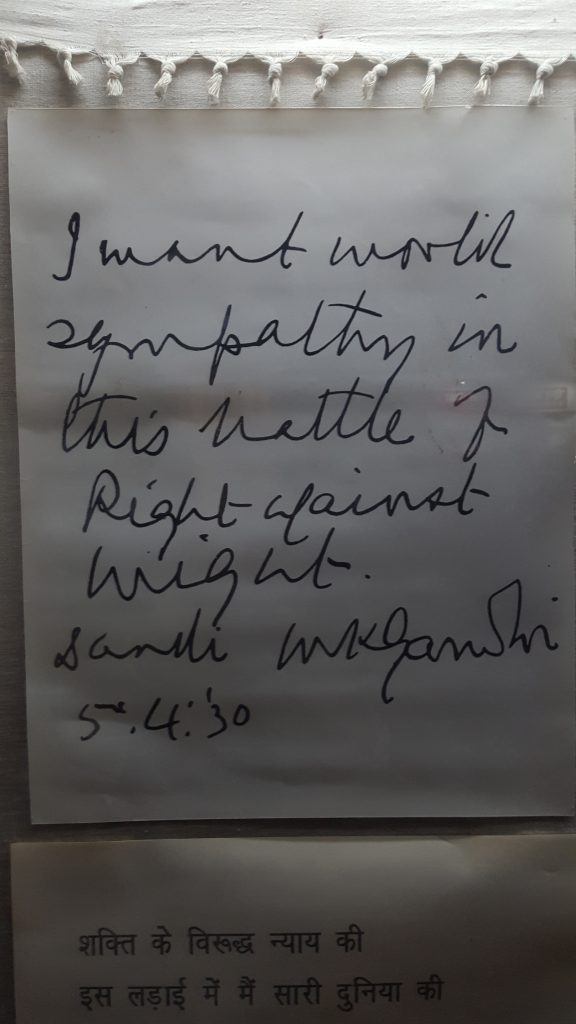 By Sulekha Rawat