Prompt for Aug 4th: Caught red-handed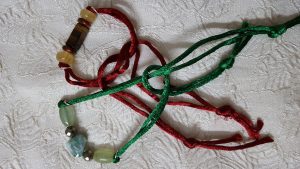 The houses in their village were made of mud and built close to each other, their adjoining roofs separated by only short parapets or steps. It was so safe that even a child could easily jump from one roof to the next without any fear. There was a ground near their house where the boys played cricket. Raja and Aman were the best players in the village. Raja was a right-hand batsman while Aman was the fastest bowler in the team. Raja's sister, Shama, loved seeing him play and would go with him to the ground often. Shama was sixteen years old and a baby as far as her eighteen year old big brother was concerned, he was very protective of her and she adored and idolized him. Things were about to change soon.
 Just last week his classmate, Diler's sister had gone to school in the morning as usual but failed to return home when the school ended. Raja had helped Diler look for her but drawn a blank. It was in the evening that the mystery of her disappearance was finally solved. It turned out that she had been secretly meeting a boy from their village for a few months now and had decided to elope with him. Diler had ranted and raved on hearing about his sister's elopement and vowed to trace and kill the runaway couple. This incident changed Raja, he now watched his sister like a hawk, especially when she was anywhere near his neighbor and friend, Aman.
Raja couldn't sleep that night, felt sorry for the predicament Diler was in and hoped never to be in the same dilemma. He decided to keep a closer watch on his sister; she dare not embarrass him and his family by running away with some boy from the village. Damn these television sets and their telecast of fairy-tale like movies, the boy and girl run away and live happily ever after. He slept fitfully; hushed voices from the roof woke him up. He had come in late last night and slept on a cot in the courtyard while his parents and sister had set up their cots on the terrace.
He tiptoed up and peered into the darkness from the top of the staircase, what he saw left him shaken and livid. Aman and Shama were standing at the edge of the roof and whispering to avoid waking up the old couple sleeping nearby. Raja saw Aman hand over a packet to Shama and she thanked him by smiling sweetly at him, he patted her on the head and said goodbye before jumping off to his roof. Raja stood rooted to the spot, angry and sad at his friend's deception and his little sister's betrayal.
The family's honour was at stake and living without honour was as good as being dead, Raja couldn't think straight. The incidents of the past few weeks played like a movie reel in his head. He saw Aman and Shama in the street laughing and giggling at their shared secret, saw them moving apart on seeing Raja approaching, Aman signalling to Shama from the street, her nodding from the roof. Seeing Aman and Shama huddled together in a corner while his parents lay sleeping nearby, was the last straw. They were caught red-handed, he knew what he had to do next.
He went down to the kitchen and waited in the shadows with a knife in his hand. His misguided and vague notions of honor clouding his mind and overshadowing his love and concern for his sister. Meanwhile upstairs in her room, Shama took out the shoe-box from under her bed and opened it. Inside were some paper cuttings about the Indian cricket team and a picture of M.S.Dhoni, the captain of Indian cricket team. It was an autographed picture, the kind sold in sports shops, Aman had bought it in the city on Shama's request. They had been like spies in movies, plotting and planning to surprise Raja. She planned to gift it to her brother on Rakshabandhan (The festival celebrating the love between the brother and sister. The sister ties a rakhi, a sacred thread on her brother's wrist and prays for his long life, he in turn promises to protect her and also gives her some money as a token of his love) next week. There were two rakhis in the box, one was for Raja and the other for Aman.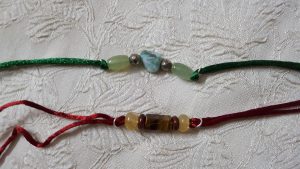 By Sulekha Rawat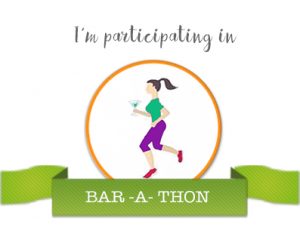 Linking this to BAR-A-THON by Blog-A-Rhythm Day 4 Prompt – Caught Red-Handed