Prompt for Aug 5th: Tiny shoes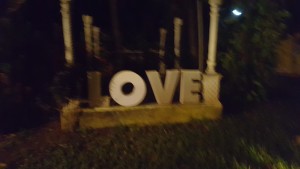 Sara loved shopping for her baby; her favorite haunt was the tiny tots Palace located in the mall close to her house. She spent hours in there almost daily and came back home with bags full of clothes, toys and shoes for her baby, Ryan. Her husband, Mark, tried to make her stop spending so much on buying things for their son but she refused to listen to him. Her darling son deserved the best of everything and his mommy was going to get them for him.
Today while browsing through the shelves in the footwear department, she had chanced upon a pair of tiny shoes in sky blue and she had scooped them up without a moment's hesitation. Her Ryan loved blue color and these shoes were just the right size for his precious feet. They were expensive but she didn't care, she could picture Ryan walking around the house in these soft shoes.
Mark tried to reason with Sara again when he saw her arranging the newly purchased pair of shoes on the cute little bamboo shoe rack in Ryan's nursery. He tried telling her that they were expensive at two thousand, and Ryan would outgrow them in a few months. Sara lost her temper and yelled at Mark before stomping out of the room, she went to bed hungry that night.
Her grumbling stomach woke her up in the middle of the night and she decided to have a glass of warm milk to appease her hunger. She noticed that Mark had left the nursery light on; Ryan didn't like the bright light, especially while being put to bed. She hurried to his room to switch it off before Ryan woke up.
A heart wrenching wail stopped her in her tracks, she found Mark sitting on the floor in front of the shoe rack holding the baby blue shoes in his hands and sobbing inconsolably. He glanced up at her bewildered face and burst out crying, his shoulders shook so hard that Sara tried to make them stop by placing her hands on them. "Shhh, you will wake Ryan up", she walked over to the baby cot to check on her son, the cot was empty. Where was Ryan? What had happened to her son? Why was Mark crying?
Six months ago Mark had rushed a distraught Sara to the hospital in the middle of the night. The doctors had warned them about such a thing happening as she had suffered two miscarriages in the past two years already. This time she had been confident of delivering a healthy baby and had heaved a sigh of relief after breezing through the seven months of pregnancy without any serious health issues. Her happiness had been premature, like her sweet baby Ryan who had come into this world and gone away even before she could hold him in her arms.
 Painful memories resurfaced, Sara remembered that terrible night. She had closed herself off emotionally the moment Ryan breathed his last. The bubble she'd built around her heart and mind had burst tonight and she felt the depth of her loss once again. Mark and Sara sat crying in Ryan's room, mourning his passing away and holding on to the tiny blue shoes for dear life.
By Sulekha Rawat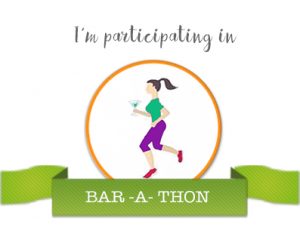 Linking this to BAR-A-THON by Blog-A-Rhythm Day 5 Prompt – Tiny Shoes