This post is the first in the April A to Z Challenge (2016) My theme this year is "Travel".
Alphabet of the day is 'A'
A trip to remember.
This February, my younger brother turned fifty years young and he flew us all down to Goa for a three-day non-stop-party. My mother was with her four grown up kids 🙂 She has trouble walking so we brought her walking stick and a handy wheelchair with us. She was a great sport and even came to the beach with us, sat in the shade and watched us take part in water sports activities.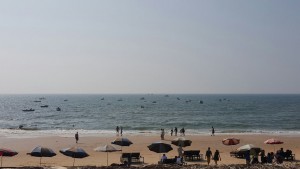 I saw some lovely artwork while passing through the Panaji Circle and clicked these pictures from a moving car. As I didn't have my camera with me, I made do with my trusted phone.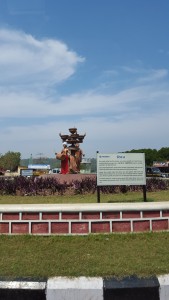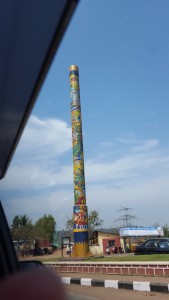 We went to the church in old Goa,The Basilica of 'Bom Jesus'.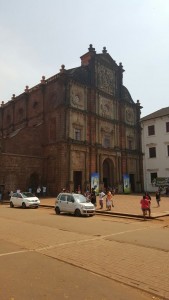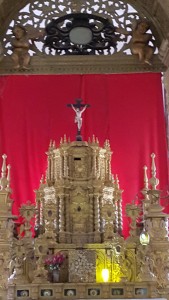 At the end of three fun-filled happy days we all went back home, promising to get together every year to bond as a family and make more memories.
By Sulekha Rawat