Welcome to my blog.
This is my fourth time at #AtoZChallenge and my theme this year is Sparky, my 11-year-old Dalmatian. You can read all about my theme here.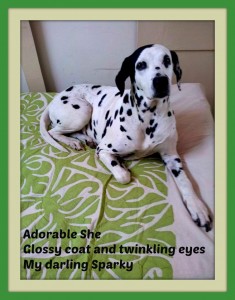 I know Sparky cannot read, but it sure looks like she can 🙂 And her eclectic taste in reading is reflected in her choices captured on camera here.
Check out some other Bloggers participating in the challenge: AtoZ List 2015
And the Blog-A-Rhythm AtoZ posts featuring many prolific bloggers.