Have you heard of the book-spine-poetry? I had written a book-spine poem during the A to Z Challenge.
Today I am going to post something different with the new books on my shelf. I call this the books-fan (the books are spread out like cards and resemble a hand-held fan, I am being creative here 🙂 I had ordered many books but couldn't find the time to read the majority of them, maybe this poem will remind me to pick the first one and just start reading 🙂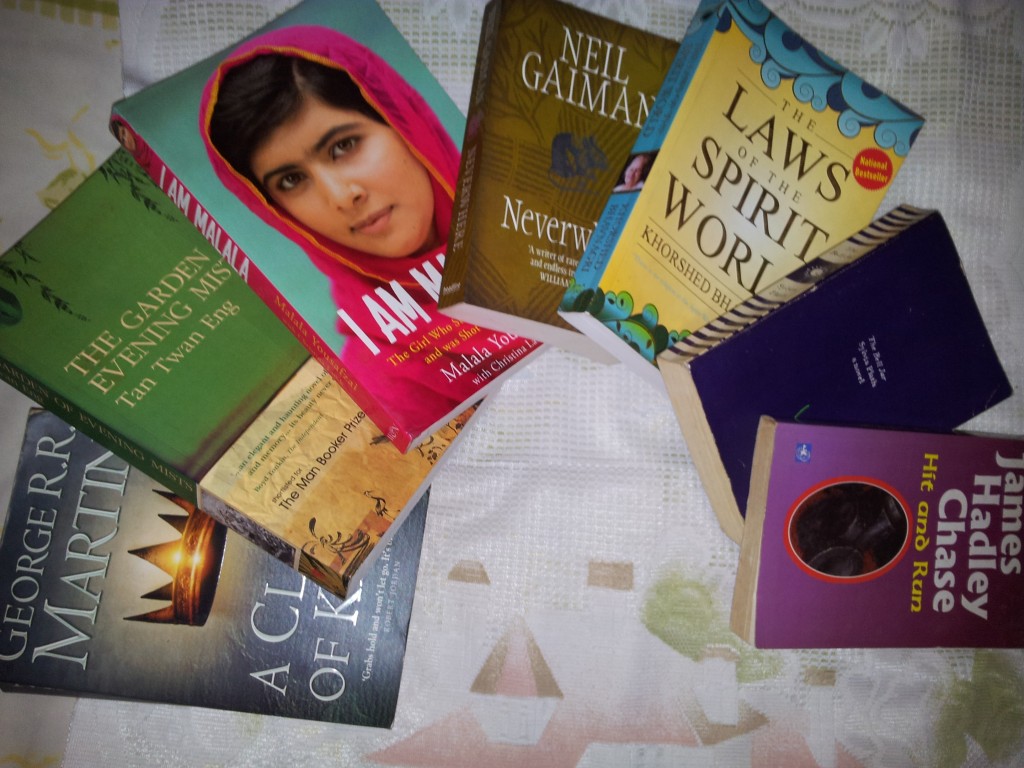 What did you think of my books-fan? Kindly leave your feedback in the comments section.
I am a Pro Blogger .
Follow me on Facebook Twitter Pinterest Google+
By Sulekha Rawat