A true friend is one who thinks you are a good egg even if you are half-cracked. ~Author Unknown
Debbie is hosting the Write Tribe Blog Carnival- Reflections on Friendship and I am participating in this blog carnival at The DogLady's Den
The topic is 'Friendship', and my poem today is all about true friendship.
I am lucky to have such true friends in my life. My poem today is inspired by this wonderful, warm and beautiful friend, Rimly.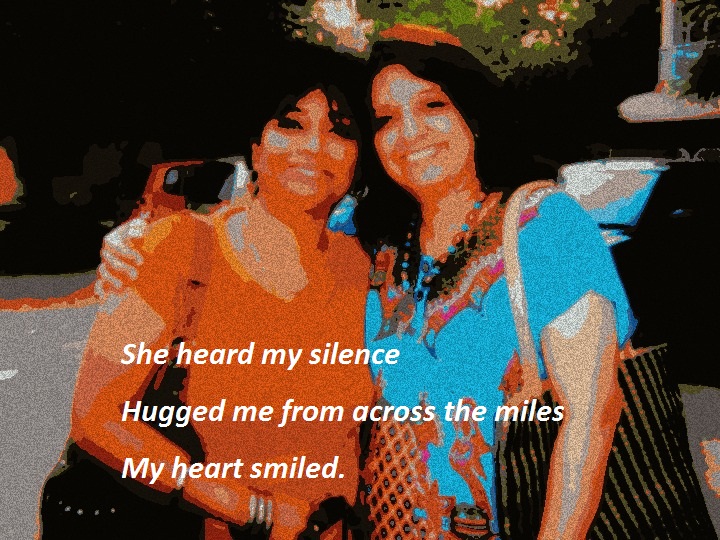 SENRYU
She heard my silence
Hugged me from across the miles
My heart smiled.
Read a post I had written in August 2012, about my online and offline friends My Ladies Club Friends to know more about my dear friend, Rimly Bezbaruah
I am a Pro Blogger .
Follow me on Facebook Twitter Pinterest Google+
By Sulekha Rawat