Blogging from A to Z April Challenge
The letter E is today's prompt and my story begins with it.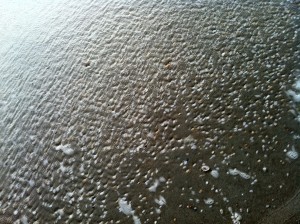 Eyes closed, Shiva drifted in and out of consciousness with Sia's name on his lips like a chant. Just when she was within his arm's reach, he was pulled back and his head was held out of the water by his rescuer. His lungs bursting with salt water and helplessness at his failure, he wept.
By Sulekha Rawat
I am participating in the blogging from A to Z Challenge from 1-30 April, 2014 and this post is written as a part of that challenge. Check out some amazing participating blogs here. My theme for the challenge is 55 Fiction, stories in 55 words. I hope you enjoyed my story today.