I am participating in the Blogging from A to Z April Challenge all this month.
Today's alphabet is C. My 55 fiction begins with this cute letter 'C'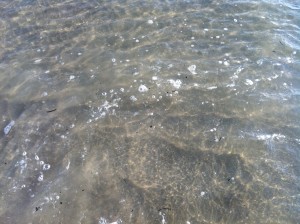 Countless emotions clouded his heart and mind during that brief instant he was submerged in the waters. He heard her smile, saw her laughter, smelt her touch and touched her affectionate scent. She was with him in his watery grave while he had abandoned her on a bright and sunny day. She had loved him.
By Sulekha Rawat
I am participating in the blogging from A to Z Challenge from 1-30 April, 2014 and this post is written as a part of that challenge. Check out some amazing participating blogs here. My theme for the challenge is 55 Fiction, stories in 55 words. I hope you enjoyed my story today.