I am participating in the Blogging from A to Z April Challenge.
The letter of the day is B and my short story of 55 words begins with this alphabet.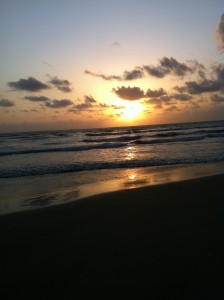 Beside himself with grief, he had walked into the sea, uncaring of the rising water. The deserted beach had offered him the opportunity of unburdening his soul by plunging into the crashing waves. If only his sin was pardonable? The fishermen spotted him disappearing into the waters and rescued him. Was he saved or condemned?
By Sulekha Rawat