I am participating in the Write Tribe Festival Of Words
The Accident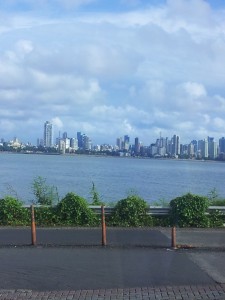 Talking excitedly into her phone, Sia ran across the road without noticing the black car speeding towards her and when she did see the car, it was too late.
Rajan had been arguing with his business partner, Karan, who was trying to undermine his authority and spoil his reputation in the industry by maligning his name and business ethics.
Sia felt a crushing blow to her hips and was flung high up in the air, landing squarely on the bonnet of Rajan's black Vento, causing a dent in its shiny body and damaging her own too.
Rajan was frozen with fear and shock but hearing the shouts of the angry onlookers by the road brought him out of his stupor, propelling him into action.
He hurried over to Sia's still form lying on the road, bleeding from the deep wound on her forehead and her right leg bent and twisted at an odd angle, confirming his suspicion that it was broken.
Rajan picked her up gingerly and placed her gently on the back seat of his car, apologizing profusely to the unconscious and extremely beautiful girl who was oblivious to everything around her at the moment.
The drive to the hospital only took 10 minutes but each moment felt like an eternity to Rajan's panicked mind, causing him to hyperventilate with anxiety and stress.
He was in luck as the doctor on duty was a compassionate woman who started first aid for Sia without inquiring about the accident and the admission papers for the hospital.
Rajan waited outside the operation theater where Sia was wheeled in for emergency surgery, and prayed for her recovery, promising god that he would never again talk on his cell phone while driving and would respect his life as well as of others' too.
By Sulekha Rawat