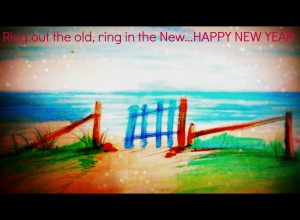 It's my last post this year, and as I say goodbye to 2013, my heart is heavy with bittersweet regret. I don't know how I will be able to live without the warmth and affection, I received this year; my family, friends and colleagues have blessed my life with their presence and support. But then I remember something my Dad always used to say, "In life, the only real treasure you carry with you, is the love and good wishes of those you meet along the way."
I have wonderful memories of the days gone by, and these happy recollections will keep me company in the coming years too. I will make more memories to add to the ones already imprinted on my heart and soul.
Thank you, one and all, for coming into my life and making it happier, brighter, and richer. Keep in touch and paint my life's canvas with the colors of your friendship and love. Here's wishing you all and your families a very Happy and Prosperous New Year.
WELCOME 2014!!!
Sulekha aka Lucks