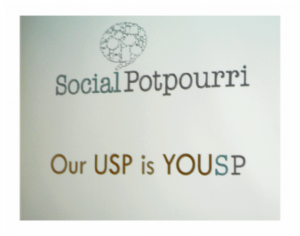 I write…I am a writer! So how does a writer become a business owner? What prompts a pen-wielding dreamer to open her eyes to a completely different world? A friend who believes in you, an army of supportive and encouraging well wishers and the unconditional love of your family, helps in this transformation. It takes a whole village to help build your dream 🙂
We, at Social Potpourri, acknowledge your contribution to our success and being and want to share some very meaningful moments of the past year with you. Thank you for making it so precious.
Sharing a very special video of Social Potpourri's journey through 2013.
Social Potpourri 2013 – Foundation Made
Sulekha Rawat
Kriti's Links
http://kriti-howaboutthis.blogspot.in/2013/12/a-year-into-path-that-chose-me.html