100 Words on Saturday
Today's prompt is from the lovely Aditi of Life Is A Journey….Make It BeaYOUtiful.
  I'd do things differently
Introduced in February 2013 on Everyday Gyaan – an invitation, a prompt, a linky. Write exactly a 100 words on the prompt and publish it on your blog – a story, a poem, a mini-essay.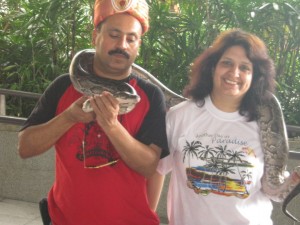 I'd do things differently
If I could, I would do things differently than I did.
I wouldn't shy away from a challenge,
I'd take the risk, jump right in,
worry less and laugh more.
I would call on friends and family, more often,
share love and affection, refrain from cribbing.
Rekindle old ties, forge new bonds,
life is too short and there is very little time.
I'd do all the things on my bucket list,
and more, just to be sure.
I want to have lived a fulfilled life.
No regrets or sighs, on my death-bed.
I'd live more.
Sulekha