Write Tribe's Wednesday prompt:
The smell of old books
Work it into a story, a poem, an essay…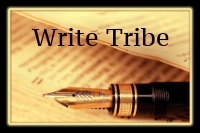 The smell of old books,
tease my senses .
I inhale the comforting,
scent and travel back in time.
I wish to relive the magical moments,
imprinted on these treasured pages.
The stories are etched on my mind,
along with the familiar whiff of the,
books they are concealed in.
Give me the smell of old books any day,
and transport me to a happy place.
I look forward to closing my eyes and
losing myself in its perfumed embrace.
Sulekha