I am taking part in The Write Tribe Festival of Words 1st – 7th September 2013.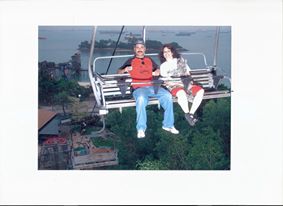 How Adam says "I Love You" to Eve in seven different ways.
Everybody knows the magical powers of these three little words and most of us have said it to at least one person in our lives. I always end my calls with my Mom, with this sentence and she answers back with "I love you too, beta". I feel the warmth of her words for a long time after disconnecting the phone.
My daughter loves our pet Sparky and says I love you, to her a hundred times in a day and so do I. We tell our parents, friends, pets, partners and other near and dear ones about our affection for them and share our feelings with them, unhesitatingly but how does Adam do it?
Listed below are seven ways Adam says I LOVE YOU to Eve without actually uttering the words.
1. When He wakes up before her every morning and prepares tea for her, for 25 years and still counting.
2. When he calls her up from office just to ask how she is feeling.
3. When he drives her to her parents place every weekend without complaints and pretends to enjoy the visits.
4. When he brings her perfumes and chocolates, without being asked to, because he knows how much she loves them.
5. When he accompanies her to watch Hindi movies even though he hates going for the same, but she enjoys her movies and popcorn, so he goes with her, week after week.
6. When he suggests they get food delivered from the restaurant, on the cook's day off.
7. When he doesn't fight for the remote control and lets her choose the channel to watch programs on.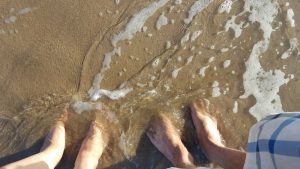 In all these 7 scenarios, never once does Adam say 'I Love You' but Eve knows and she reciprocates. This is the story of my Adam, what about your Adam/Eve? Do share your thoughts with me here.
Take care
Sulekha Rawat