I am taking part in The Write Tribe Festival of Words 1st – 7th September 2013.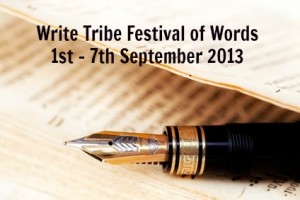 My top 7 books
1. The Artist's Way by Julia Cameron – A must-read book for all; it is a life-changing book.
"Artists are visionaries. We routinely practice a form of faith, seeing clearly and moving toward a creative goal that shimmers in the distance – often visible to us, but invisible to those around us." – from The Artist's Way.
2. Outliers by Malcolm Gladwell – The secret behind the success stories, revealed in this book.
3. Mistress by Anita Nair – I had also loved her book, 'Ladies Coupe' ', she writes straight from her heart and touches the readers' souls'.
4. Who will cry when you die? By Robin Sharma – This was my Dad's favourite book and he had passed it on to me with a lot of quotes underlined for me.
5. The Namesake by Jhumpa Lahiri – Adore this book and the movie which was made based on this book.
6. Brida by Paulo Coelho – " But how will I know who my soul mate is?"
" By taking risks, she said to Brida. By risking failure, disappointment, disillusion, but never-ceasing in your search for love. As long as you keep looking, you will triumph in the end."
7.  Tiger by the tail by James Hadley Chase – This book was recommended by my childhood best friend and I am so glad that I read this one. It is an action-packed book and kept me hooked till the end.
Thanks for visiting.
Sulekha Rawat