We will use a "Kigo" as our prompt. And since it's the rainy season (at least here in India!) what better prompt can there be! So write a Haiku, with some element of the Rains in it. Your "Kigo" can be anything, clouds, raindrops, frogs, paper boats …. Let your imagination soar!
And remember the essence of a Good Haiku is to show your readers and not tell!
Write Tribe Wednesday Prompt: Haiku
This is my very first attempt at Haiku, so please be kind in your comments 🙂
Suggestions are very welcome.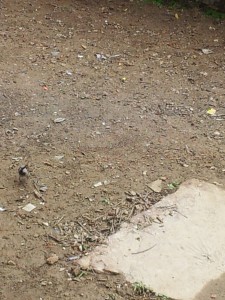 ( Edited one :))
A warm silent tear
lost in the cemetery
deafening echo
By Sulekha aka Lucks
Link