This post is my submission for  the Write Tribe Wednesday Prompt #7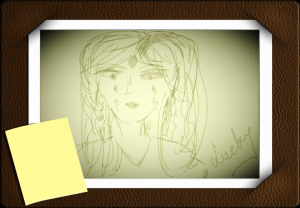 "Sometimes the smallest of things take up the most room in your heart" –Winnie the Pooh
We all are intelligent, logical people and know right from wrong, at least most of us do, but still when it comes to certain emotions, we are helpless to keep them under check. One such very strong emotion is regret! However much we try to get it out of our heads and hearts, it stays put.
I can't speak for others but I do tend to let regret build a multistorey mansion in my heart and even employ a watchman, Guilt, to safeguard it. The foundation of this devastating emotion is so deep and dark that no amount of well-meaning firm and friendly shakes by logic and common sense can move it by even an inch.
There are so many regrets in my life and they all are housed in this skyscraper of a monstrosity. There is no Landlord-tenant agreement clause of eleven months here, the contract is for life and I am serving this life sentence ever since its construction.
The regret remains dormant for a while but rears its ugly head unexpectedly and without any provocation from my side, at inappropriate times. I reel under its vicious attack and am left holding on to my tattered heart long after it has receded into its unmarked apartment in Regretsville.
I am on the lookout for a demolition team which can bring this house of bitter and hurtful emotion down. I need to evict it from my psyche, once and for all. If you know someone who can do this job for me, do let me know.
Thanks in advance
Sulekha aka Lucks