My soul bleeds no more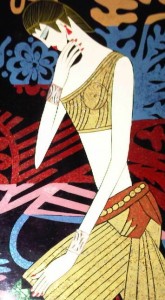 I don't cry anymore.
My eyes weep no more.
He who was mine,
is a distant memory now.
And I don't dream of him,
every day, anymore.
I Miss him a lot,
and love him like crazy.
But ever since he left,
without looking back.
I've tried to walk away too.
My efforts have been in vain,
I writhe all night in pain.
Memories of another day,
have me twisted in knots,
and I'm slowly going insane.
My heart doesn't ache,
and I hurt no more.
My soul is cracked but,
It bleeds no more.
Sulekha aka Lucks