Watch the video here:
 http://www.youtube.com/watch?v=-I61LeHtCpc&feature=player_embedded
I remember your smile 🙂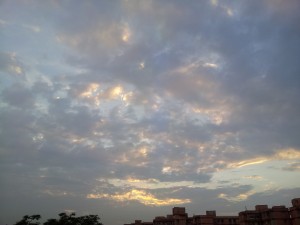 When you had glanced my way in an offhand way,
I had been thrilled and over the moon.
You were my heartthrob, my best kept secret and,
I had been ready to swoon at my good fortune,
Your indifferent acknowledgement of my existence,
and your almost negligible interest in me,
had me doing cartwheels and going through hoops.
The day you had smiled at something I had said,
had made my heart beat faster and I had smiled too,
a shy, hesitant, trembling, unsure little smile.
I have been smiling ever since.
It's been a while since that fateful day,
but still, whenever I recall your first look,
I am ecstatic, content and at total peace.
My restless soul is in a happy place.
No matter how bad things are,
or how low I am feeling.
I just have to remember that flawless day,
when you had looked my way and smiled,
I smile too, again and again.
Sulekha Rawat