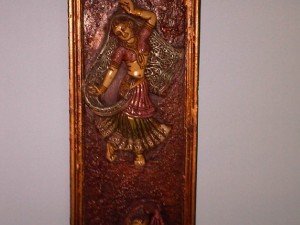 UNHINGED
My feelings for you are unalterable,
unaccompanied,
by fear of abandonment.
I am unafraid to show you I care,
I am unarmed by your charm,
Unashamed, I blow kisses at you,
Unasked, I miss you.
My love is unassailable.
You live in my unassuming heart,
unbeknown to the world.
Unbidden your thoughts,
come to my mind,
unblemished your memories.
So uncanny is our bond.
Unconventional is our relationship,
uncompromising in its intensity.
My undying devotion.
My unfailing admiration.
I am vindicated in my quest for love,
I am in a stupor.
You undo my heartstrings,
You UNHINGE me.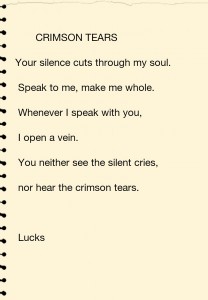 Sulekha Rawat