Whatever our souls are made of, his and mine are the same.  ~Emily Brontë
Love happens, it's not planned like a birthday party, an outing or a picnic. It quietly creeps up on to you, wriggles its way into your porous soul. It lacks manners and doesn't even knock while invading your personal space. It just assumes it will be welcomed inside and proceeds to take over your life completely. Love reigns over your heart and makes no excuses for being so incorrigible. Love is magic.
If you press me to say why I loved him, I can say no more than because he was he, and I was I.  ~Michel de Montaigne
Today is Valentine's day and I saw some very happy florists on my way to the mall. Surprisingly, only guys were standing around, waiting for their bouquets to be wrapped, pink bow and all. Where were the ladies? I love buying flowers for my man and was under the impression other women also made these gestures for their guys. I would have loved to see more women haggling with the florists.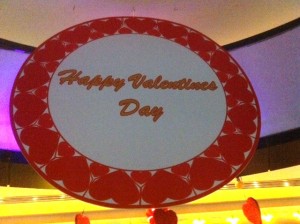 Love is when you can be your true self with someone, and you only want to be your true self because of them.  ~Terri Guillemets
I love romance, I love love stories, romantic comedy shows, movies about love, love songs, love tales…I follow love around in my dreams too 🙂 But I don't do all these things only on February 14th every year. I buy flowers anytime I feel like saying, 'I Love you' to him. I don't wait for valentine's day to express my feelings, I don't write down the time and date when the thought of saying I love you, crossed my mind. I would be so exhausted if I had to memorize all the times I didn't say 'I love you to him', and had to rattle off hundreds of I LOVE YOUs 🙂 on 14th Feb, every year.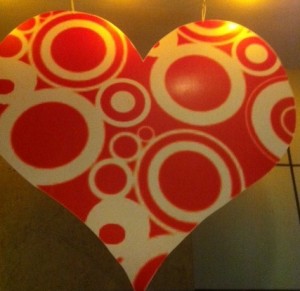 We picture love as heart-shaped because we do not know the shape of the soul.  ~Robert Brault
According to Paulo Coelho, "Love is an untamed force. When we try to control it, it destroys us. When we try to imprison it, it enslaves us. When we try to understand it, it leaves us feeling lost and confused."
So why do we even try to restrict this untamed force to only one day in a year? Let everyday be a Valentine's day and let this magical feeling linger in the air, all year round. Happy Valentine's Year.
True love stories never have endings.  ~Richard Bach
Sulekha Rawat