Writers or eccentrics?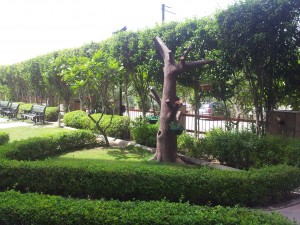 Writers are eccentrics!!! I think this statement is true, call me an eccentric, see if I care. I am not a writer but I put my thoughts out in the open for all to see and react. I am not trying to create a brand here, but am just voicing my thoughts on a very sensitive subject called, 'Writers.'
Every person is an artist, because all of us are creators. Some creations we can see, like painters make paintings, sculptors make sculptures, landscapers create beautiful gardens and landscapes, potters make pottery. Writers write, homemakers create lovely homes with their caring and nourishing, groundsmen create beautiful and well kept grounds, teachers create future citizens, and garbage collectors create a good and clean environment. Everybody is an artist.
Artists are very possessive about their creations and take umbrage at anyone's remarks suggesting modifications to their works of art. If you tell a painter his painting needs a little more light or if a sculptor is told to change the angle of his statue's head, a potter is told to  alter the shape of his mugs' handles, they will most definitely get mad.
Same is the case with the writer, if you tell her to modify her piece or to tone down her voice in the article she has written, she takes offense, and justifiably so. Only the mother knows how beautiful her baby is and if you tell her that , 'Even though your child is pretty, if you got her nose redone by a plastic surgeon, she will look more beautiful, the mother might never speak to you again.
Beauty lies in the eye of the beholder, but what is beautiful to one eye might be ugly to the other. The same thing doesn't appeal to all in the society, if that were the case then we wouldn't have so many brands of consumer products in the market. We would just have one brand of tea, coffee, toothpaste, cosmetics, clothing line. Why would we have so many different kinds of labels in the market?
We wouldn't have so many websites, One Dot.com would suffice. Why would we need a Google Plus when Face book was already there? Why would there be the need for a brand new social networking site, when so many already exist? Think about it…If everybody liked the same things then life and society would become so dull, colorless and boring.
All the houses would look the same, parks, malls, bikes, cars…etc. There would be no genres in songs, dances, writing. What I am trying to say is that people have different tastes and choices for a reason, they think differently. Each individual has his or her style, in everything she or he does; it's what makes him/her unique.
So if we all are different then how can we create something which appeals to one and all at the same time? The best way to deal with this is to let the artists make something they love and the like-minded people will come to appreciate their creations. It's like twitter, you like someone and your thoughts click, you follow them. You don't tweet about those whom you don't follow, you let them be, and someone else loves them and tweets about them, that's life for you.
I went to see a new movie, though I loved it my friend hated it, does that mean that either of us are wrong? No. What it means is because I like a particular type of story line, I liked the movie and there will be many like me, who will like it and many unlike me, who will hate it. So the movie maker should be honest to his feelings and make a film, people who share the same passion will go for it and those who don't won't. But if he tries to please all and makes a movie, it will turn out to be a disaster; it will have no backbone or integrity.
So my advice to all aspiring artists is, 'Be honest to yourself and your beliefs, the rest will follow. Let no one, other than your intuition dictate, influence or steer you in a particular direction. It's your life, ideas and emotions which propel you forward to excel in your chosen field. Go live your life on your own terms; the world will follow in your footsteps, or at least part of the world will.'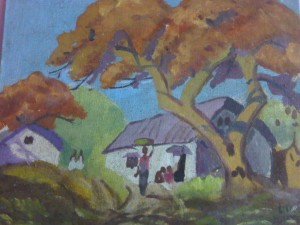 Lucks aka Sulekha