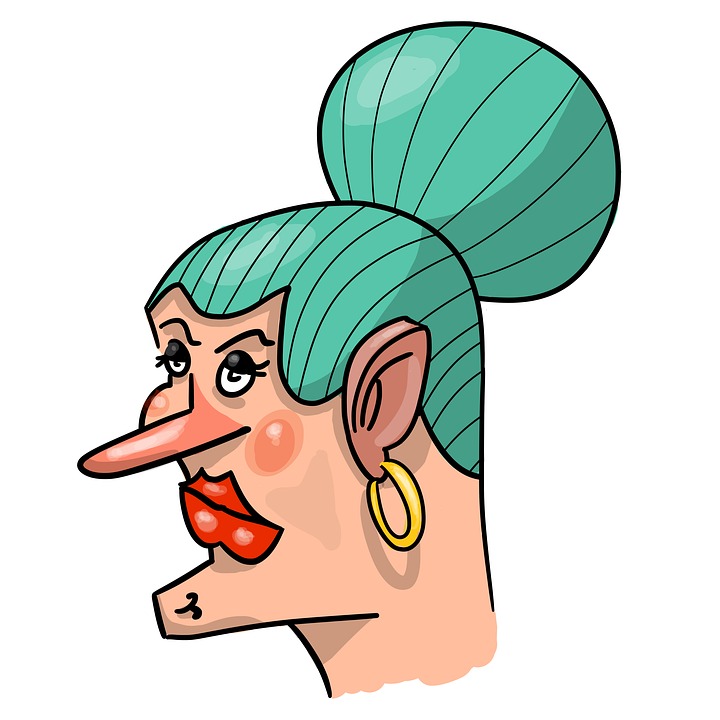 I am fast approaching the half-century mark and feeling the effects of the upcoming golden jubilee event. Recently, I have put on a lot of weight due to multiple reasons; hypothyroidism, menopause, stress eating, sweet tooth, etc. A friend told me about a newly opened beauty and wellness center and I made an appointment immediately.
I went looking for a magical cure to remain young, slim and pretty 🙂 The imposing looking beauty clinic had even more exotic sounding names for its advertised treatments . I was convinced that my search for an elixir of youth was over and I was going to transform into a stunning Miss World, if not Miss Universe.
I waddled into the pristine white lobby and smiled at the receptionist, making sure the hair on my multiple chins were hidden from her piercing, young eyes. She threw a pitying look my way and buzzed the beauty therapist for me.
I am a large woman but felt petite when the so-called beauty therapist and slimming expert walked in, she was twice my size. I knew right then that I was in the wrong place but couldn't make a fast get-away due to my XXL size. She cornered me and attempted to bedazzle me with her knowledge of beauty treatments being offered at their clinic. I tried to pay attention to her words while trying to get her entire frame within my line of vision.
She requested that I follow her into the treatment room for a demonstration. Once inside, we were welcomed by their cosmetologist, who took one look at me and commenced a verbal attack on my appearance. Her opening statement was, "you will need at least a dozen face treatments because your skin is very flabby and you have open pores and black-heads. Your eyes need work too, the dark-circles need to be worked on and we will have to do something about your extremely dull and dead looking eyes."
Beauty Lies in the Eyes of the Beholder 
I mumbled an apology and raced out of the beauty clinic from hell. They had made me feel a hundred to my fast approaching fifty. On reaching home, I asked my kids, "Do you think my eyes look dull?" They shook their head in denial and said, "You have the prettiest eyes in the whole world." Bless my angels; I felt 18 and not 47 🙂
My search for the fountain of youth ended on that fateful day, what about yours?
Sulekha  Rawat