WEDNESDAY PROMPT 
A free write,  at least 500 words long. Make sure you don't use any of the filler words written in bold in the following lines-
This stuff is really very good and I am literally rather glad I read it. Perhaps in order to understand it quite well I just might actually read it again.
Wednesday Prompt 2014 #15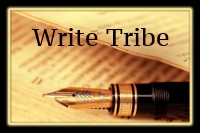 On a not-so-serious note.
I love free-writing but it is not fit for publishing, at least mine isn't so what I do is, free-write in my head and then edit the unsightly parts, correct the spelling and grammar before posting it on my blog. But I love the freedom of expression this act of penning the random musings offers me, I can write on any topic and about any thoughts in my head without worrying about the topic being vague and uninteresting. Long live free write.
We are inching towards peak summer in a few days and I have a confession to make. Delhi summers are not everyone's glass of chilled beer but I adore these hot, summer months. My friends call me crazy; they can't imagine anyone preferring these horrible days and nights to the cool, cozy winter months. A little background here, I am from Mumbai and have always lived by the sea. My love for the vast bodies of water continued even after my marriage to a Naval Officer as he was always posted where the sea was. After gallivanting all over India, we finally settled down in North-India, there is no sea to see anywhere.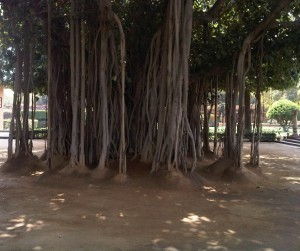 The extreme weather conditions took me by surprise during my first year here in Delhi; we had landed here on April 1st, April fool's day and it'd felt like someone had played a trick on me. The hot and dry weather was mocking my coastal soul, I was so unhappy.
It took me a while to get used to the changing seasons and the hard work that went along with it; the six-monthly wardrobe reshuffling, woolens going into the box-beds and the light, summery cottons emerging from the depths of the all-accommodating storage spaces. Not-to-forget the dry-cleaning/washing of the quilts, cardigans, stoles, socks and caps.
Winters are very hush-hush; so many secrets are hidden in its morning miasma and the mysterious twilight. Similarly the various folds of the stoles, jackets and cardigans hide in plain sight, a plethora of flaws and shortcomings of people. We exhale more freely and sit and stand with gay abandon, secure in the knowledge that our generous middles won't be exposed to the harsh scrutiny of unforgiving thin people, and the concealing garments would keep our dignity and gluttony safe. Not all flab is courtesy over-eating; most of it is due to medical conditions with difficult sounding names. The reason for our ample forms notwithstanding, we, the generously endowed, try to smother our insecurities, frustrations and embarrassment by donning in-vogue cloaks as disguise for our vulnerabilities.
Summers are like glass houses; there are no secrets from the onlookers. There are clear skies, bright days and long evenings, with the sunlight blinding us with its intensity. The warm breeze whispers in our ears, sometimes singes our thoughts with its arid nature/ texture. There is no luxury like the ear-muffs to keep our emotions safe.
I can go on writing for ages, courtesy the free writing prompt but the word limit is 500 words hence I stem the flow of disjointed thoughts from my head to the blog and end my post.
By Sulekha Rawat