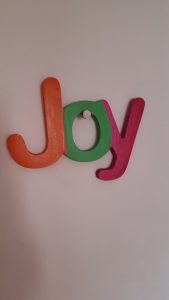 Today, I lied without blinking my eyes and I felt great. It all began with my 86 year old Father-in-law (FIL) visiting our home. He is an ex-serviceman; an officer and a gentleman in his days in the Indian Navy, now living the life of a retired senior citizen with multiple age related issues.
He has trouble climbing stairs and we live on the second floor. There isn't an elevator in our building and though it is good for lazy people like me who get the mandatory exercise by climbing the stairs, it is hell for old people and those with mobility issues.
The doorbell rang at 10.30 and the most pleasant surprise awaited us when we opened the door. My FIL stood outside, smiling victoriously. He had managed to get up to the second floor with the help of his driver and another man. They had held his hands and brought him up to our door, must have taken them sometime.
We make it a point to visit him and prefer our going to his place to save him the trouble of exerting himself. My husband helped his dad in, sat him down on the sofa and gave him some juice to drink. My FIL looked at me and yelled 'SURPRISE' 🙂 He resembled a naughty boy on his 5th birthday. The joy on his face was a treat to witness.
As he sat reminiscing about his days in the Indian Navy, he recounted some funny incidents from those days. I laughed with him and encouraged him to tell me more such stories. He was animated and excited, laughing loudly and gesticulating with his walking stick. In the middle of his storytelling he became so excited that he could just move his hands about to explain the incident and I understood what he was saying. I am no lip reader or an expert at understanding non-verbal communication but I knew what he was trying to talk about.
How? I have heard this story umpteen times already. The first time was when I had accompanied my in-laws to Goa for a short holiday three years back. My mother-in-law had never travelled by air and had wanted to experience the thrill of flying but my FIL wasn't capable of looking after both of them in flight. I had volunteered to be their guide and usher since I'd lived in Goa for 5 years when my Naval Officer Hubby was posted there in the early 2000s.
This slideshow requires JavaScript.
The second time I heard the story was when he was admitted in the hospital a couple of years back. These stories bring him so much joy and happiness that I loathe denying him the pleasure of recounting them again and again by telling him the truth. 🙂 I laugh genuinely because I am happy to get a glimpse of the young dashing officer he must have been when these incidents occurred. He comes into his element during these moments and happily relives them.
While I sat laughing loudly and clapping my hands at the funny incident being recited by my father-in-law, I happened to glance at my husband's face. There was something akin to quiet pride and overwhelming love in his eyes as he sat there admiring his wife of 30 odd years. We will be completing 3 decades of togetherness coming April and have learnt to speak without words in all these years. I have learnt the art of listening from my husband, he is one in a million and I am lucky to be his wife. Our silent communication went unnoticed by my father-in-law and he continued with his happy tales.
So, yes I lied and will continue to lie whenever he starts telling me stories from his youth. So what If I've heard them before, he deserves this time and attention. We will be in the same ship…boat soon. Let our kids be as good liars as us. May they be better at lying than us during our storytelling moments.
By Sulekha Rawat