Coffee With a Friend #writebravely
Coffee, and I'm a warrior
Tea, a philosopher
Wine, a lover
Water, a napper.  ~Terri Guillemets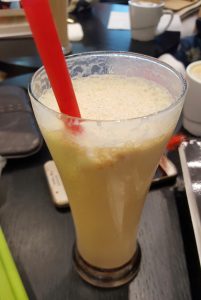 I am taking part in The Write Tribe Festival of Words #6'.
7 prompts for 7 days. 
Day 7- If we were having coffee…

If we were having coffee…
I would be thrilled to be in your company. 🙂
You wouldn't be able to get in a word edgewise, with me ridding my mind and heart of the plethora of thoughts trapped inside. Sometimes a good friend who is also a great listener can sit in for a therapist, helping to connect the dots in the friend's life.
A good friend is cheaper than therapy. ~Author Unknown
I would tell you about my recent tryst with coffee in Toronto. The vanilla coffee at Tim Hortons blew me away and converted a staunch tea drinker into a coffee lover 🙂 The Boston cream doughnut enhanced the experience.
My eyes would mist over like the Niagara Falls, when reminiscing about my son whom I meet once a year. His studies and later a job have taken him a thousand miles away from home. I know he has his own dreams and aspirations in life. Holding him back was never my intention but a mother has the right to an occasional rant about missing a part of her soul. 🙂
I would tell you how proud I am of my kids. My first-born is storm born. 🙂 She was born in the month of July and the day I was discharged from the hospital we couldn't find a cab to go home because of the heavy rains. Lots of trees had been uprooted and had fallen on the roads blocking traffic. If only we had seen the signs of things to come in the future. My daughter is a fiercely independent person, it doesn't help that she is an advocate. I can't win an argument with her. 🙂
Coffee loosens my tongue and I might reveal more than I intend to, so bear with me and keep my secrets. Our talk falls into category of the 'friend-friend' privilege. I am learning a few legal terms to survive in the same house as Madam Advocate. 🙂
I would be doing a grave injustice to the man of the house if I fail to mention him and his endearing qualities. He deserves a medal for his perseverance. Next year in April we will celebrate 30 years of togetherness and he has been the rock in our relationship. I am a difficult person to live with as the struggling storyteller in me is always interacting with her characters, neglecting the real world. He keeps the wings steady and flies the plane of our marriage safely at all times. 🙂
Coffee with me is incomplete without the mention of my baby Sparky. She was my Dalmatian daughter, my youngest child. She bid goodbye to us in May 2015 after spending 11 happy years with us. I pray she is happily reunited with her mom, Spooky, and her siblings. I sometimes hear her excited barks and know she is okay.
If we were having coffee I would tell you how much I enjoyed the writing prompts from #Write Tribe these past seven days. It was a pleasure to try to #writebravely. I am glad I participated in this week-long writing festival. Thank you, team Write Tribe. 🙂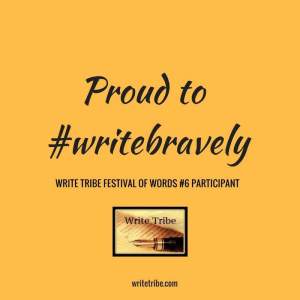 Thanks for having coffee with me. Have a great day.
What would you say if you were having coffee…?
By Sulekha Rawat