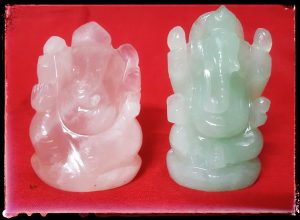 Today we celebrate Ganesh Chaturthi by wishing Lord Ganesha on his birthday. We pray that he remove all obstacles from our path and help us complete our tasks successfully. I trust him with my life and know that he will always be there for me. I begin this auspicious day by going to the temple in the morning and offering  prayers, it has become a ritual that I love and am loath to break; but today I did something  unthinkable and unpardonable , I didn't go to the temple.
The morning began on a happy note with lots of messages and devotional videos landing in my whatsapp groups' chats, people do love to share blessings and good wishes with everyone in their groups. Sometimes I forget a festival or a celebrity's birthday but thanks to my ever-vigilant friends on WhatsApp, I am gently reminded of the same and can correct my mistake 🙂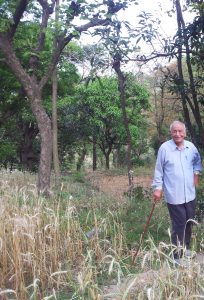 A frantic call from my mother in law had us shocked and stunned. At first I couldn't make out what she was trying to say but after she had repeated herself a few times it sunk in. My 86-year-old father-in-law, who'd been suffering from chikungunya for the past few days had fallen out of the bed last night while trying to go to the washroom. His body was swollen up, especially his throat and tongue and he couldn't swallow even a few drops of water.
I thought of making his favorite vermicelli kheer and sending it over with my husband, I couldn't go because I had to go to the temple for Ganesh Chaturthi. Somewhere between crushing the almonds for the kheer and adding sugar-free to it, I decided to go to my In-laws' place instead. I knew my friend Ganesha would understand; after all he is all-knowing, loving and generous to a fault.
We drove over to my in-laws' house and on seeing his condition, decided to take him to the hospital for a checkup and further treatment. The doctor examined him and diagnosed his illness as fungal infection of the mouth and throat, no wonder he couldn't swallow even a few drops of water. We collected the medicines prescribed, helped him back into the car and got back home. We were grateful to the doctor for his prompt treatment of my Father-in-law  and Lord Ganesha for keeping him safe and protected.
It was 4 p m by then and my mind was playing ping-pong with my heart, no surprises who won 🙂 Even though I failed to go to the temple to pray to my Lord Ganesha on his special day, he made me feel good about my day and showered me and my family with his love and blessings. This is how I celebrated Ganesh Chaturthi today.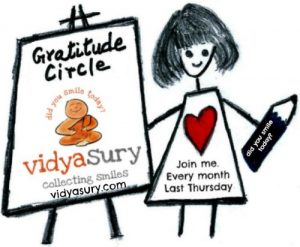 Linking my post to the August 2016 Gratitude Circle bloghop at Vidya Sury, Collecting Smiles
By Sulekha Rawat