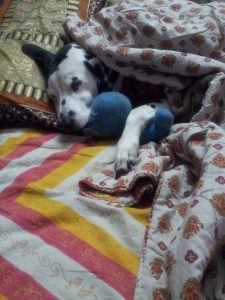 I opened my mouth to scream but couldn't even manage to utter a weak moan; I just stood there staring at my baby's open eyes. She looked frozen in time, like a still portrait. The iron grip on my heart kept squeezing, forcing me to take deep gulps of tortured breaths, my eyes fixed firmly on her still form. I can't describe that feeling, it was as if the world had suddenly been stripped of all life, I felt alone and terrified, afraid of living without her sweet face to come home to, her unconditional love to soothe my heart and her loving touch to heal my soul.
RIP Sparky, please don't be mad at me for my unending scream, I am trying to stop 🙁
Miss you…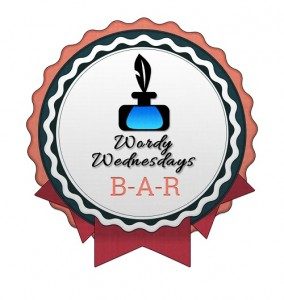 Wordy Wednesday
This Week: Word Prompt
Scream
This week's prompt comes from B-A-R member, writer and blogger,
Inderpreet Kaur Uppal, who blogs here.
Write a minimum of 100 words on the prompt.