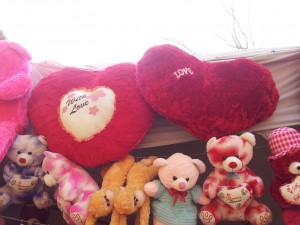 This Week: Phrase Prompt
Love for all seasons
This week's prompt comes from not one but three B-A-R members:
Shalini Nair, Sheethal Susan Jacob and Sulekha Rawat
A minimum of 100 words on the prompt.
Love for all seasons
He loved her when she was sixteen
Sixty summers later
His love for her didn't falter
He still felt like he did then
In sickness and in health
They had promised to be true
To each other, come what may
Love their only wealth
One sad day he broke his vow
Pulled his hand out of hers
She stood achingly forlorn
Frozen with fear and sorrow
Her heart and mind shattered
Outwardly she was intact
Her eyes though dry, burned
There was nothing left that mattered
He, who went away without a goodbye,
Lingers on her mind, day and night
Why did they have to part so soon?
Her hurting soul seeks to know, why?
By Sulekha Rawat
Linking this poem to BAR