This is a list of books, my stories and poems have been published in.
1. Social Potpourri – An Anthology – The book, 'Social Potpourri – An Anthology' is for all the creative and passionate thinkers who believe in the power of the pen,dream, sleep and live stories. It is a collective effort of some of the finest creative talents in www.socialpotpourri.com (My short story and poem, 'Another Time', is included in the anthology.)
"Shiva watched her leave the room reluctantly; some sixth sense wanted him to stop her from going. He had a sudden urge to sit and talk with her, he wanted to hear her melodious voice and gaze at her angelic beauty. He didn't want to part with her, ever.
"This is such a strange feeling, I know I haven't met this girl before today but why does she look so familiar? I want to be with her, why do I feel this attraction towards her?"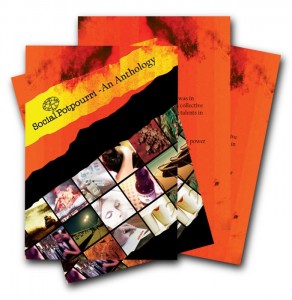 2. Lovelets – My poem,'My Name On Your Lips', is included in this book, 'Lovelets' – An Anthology of Poems and Short Stories.
"My name-your lips! My name on your lips sounds just right. I fall in love with it every time you say it. I tremble with longing and desire, when your lips caress my name, with a sigh.   The cocoon …"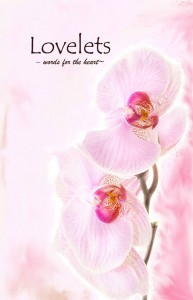 3. The Write Tribe Anthology Book 1-
This book is the best of Write Tribe, wherein 36 amazing bloggers have shared their favorite posts. My post, 'Lingering Scent', is one of them.
"Clothes have a tendency to retain the perfume even after they are washed.The gown you had worn to the dance reeks of your Hugo Boss woman perfume, post wash.My son's school uniforms scream Axe doe-spray.My Dad's shirt has his …"
This eBook has been compiled by the inimitable Vidya Sury.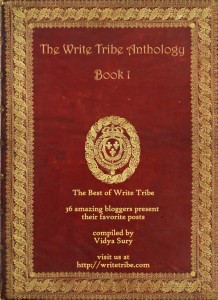 4. Social Potpourri – An Anthology II
Social Potpourri continues to promote new and talented authors by providing them a platform for showcasing their creativity.The hopes, aspirations, thoughts and emotions, of the writers of this anthology will move you beyond words. When you open this book and turn the pages, you will see their flights of imagination take wing.
My short story, 'Zestful Journey', is included in this anthology, seventeen authors have contributed their stories/poems to this book and made this anthology a wonderful read.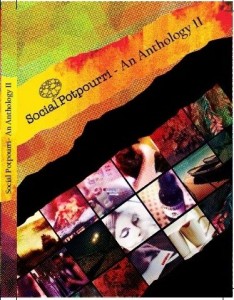 Zestful Journey – ' I am a regular drama queen, and I am not averse to adding a dash of theatrical panache to my everyday performances. Aren't we all performers on the stage of life or something to that effect? My father was a showman and the acting prowess has been handed down to us in lineage; it's in our genes, so as to speak.'
5. A Patchwork Quilt (The Book of Poems)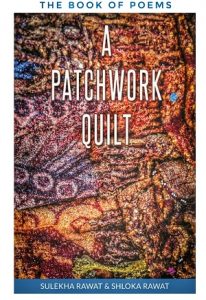 The beautiful poems in this book make this patchwork quilt a work of art.
This book is a collection of poems by the mother-daughter duo, Sulekha and Shloka Rawat.
A Patchwork Quilt was launched in Mumbai on 8th January 2015 by my mother, Mrs Swaran Bakshi. My father, Cdr. Om Prakash Bakshi, has always been my inspiration and this book is dedicated to his memory. We share a very special bond, a date that is etched on my soul, 8th January. It is my birthday and he chose this day to leave this world, depriving it of a magnificent man, my hero. He believed in me and was my most ardent and boisterous fan, he loved reading my work and would often urge me to publish it. It was his dream to see me succeed as a writer; guess it is too late, but I am sure he is watching over me and feeling a quiet pride in my accomplishment. This one's for you dad.
The Patchwork Quilt is a collection of poems on relationships, inspiration, life, love, heartbreak and moving on. The poems especially written for dad are under the sub-heading, 'My Inspiration'.
6. Chicken Soup For The Indian Entrepreneur's Soul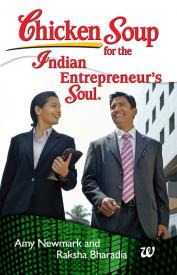 My story is included in this book.