When Corinne asked this question, I sat back and thought about it for a couple of days and then decided to take part in this blog Carnival at  http://writetribe.com/do-your-fears-hold-you-back/
I had written a post a couple of years back about the things I would do If The world minded its own business. Today I am writing about the fears holding me back and how I have managed to break away from some of them. It wasn't easy but I didn't give up till I succeeded.
I was always a shy child, a quiet student and an obedient daughter, but it all changed the day I was pushed into performing on stage in college. I was the under-study for the post popular girl in college who was playing the role of Sita in the play, 'Modern Ramayana'.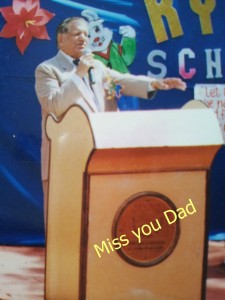 I was petrified but then I remembered how much fun my Dad used to have, standing on the stage holding the mike. He used to be the MC at most of the functions at his place of work. He was a jovial person otherwise too, but onstage he used to really come alive. He cracked jokes, made eye-contact with the audience members, was like a magnet everybody was attracted to. I was his daughter, so I took a few deep breaths and walked up to the profusely sweating Lord Rama on stage, and rest as they say is history 🙂
I missed out on so much in school when I couldn't take part in any drama, debate competition for the fear of making a fool of myself in front of all my teachers and friends. But if we let our fears hold us back we don't experience the full glory of life.
My fears hold me back from singing; I love music and am always humming under my breath when alone. My neighbor complimented me on my singing yesterday and I was shocked. I told her I was an okay singer but what she said moved me beyond words, "I hear you singing and go wow. Those who sing well don't know how good they sound". I have come to this conclusion that we should choke our inner fears and live shackle-free and stress free. Let nothing hold us back.
Thank You
By Sulekha Rawat