Introduced in February 2013 on Everyday Gyaan – an invitation, a prompt, a linky. Write exactly a 100 words on the prompt and publish it on your blog – a story, a poem, a mini-essay.
Today's prompt is courtesy Suzy Que.
Strangers in the night
Strangers in the night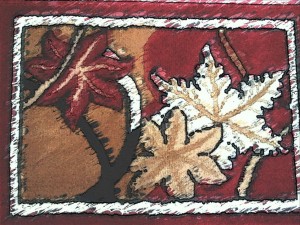 They met by chance; on a beautiful autumn day, like two fallen leaves  in the wind coming to rest on the raked up pile, in the corner of the garden. They promised to be together, unaware of the approaching storm, uncaring of the impending devastation.
If only they'd stayed strong and braved the elements, their lives would have been so different. Instead they parted ways at the first sign of trouble, abandoned ship mid stream and swam to safety, saving their lives but sacrificing their souls. Now when they meet, they are like strangers in the night, it's heartbreakingly sad.
Sulekha Rawat