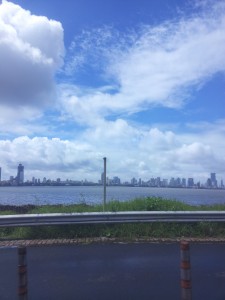 I Carry you within me like a pearl in an oyster.
Your memory is like a candle in the wind.
Your love is a warm hug on a chilly night,
an affectionate whisper in my eager ear.
My smiles fade when you aren't around.
My eyes lose their sparkle and shine.
There is no joy in my world,
the Sun hides behind gray clouds.
My heart beats just about,
my pulse slows down.
My soul clings to my body,
barely enough to keep me sane.
It's been ages since I felt,
the sunshine on my skin.
Haven't heard my heart beat,
in ecstasy and wonder.
I haven't felt my soul,
in my heart, without you,
for a long time now.
Sulekha