Blogplicity members are not only exceptional writers but take the time to visit and comment on each others writing. The group, Blogplicity, is a beautiful community and recently, one of the members proposed a group of us take on a writing challenge called six-word memoirs. For the past month individuals have been writing such deep and insightful memoirs. Yesterday, it was Vrndavana Vinodini's turn who courageously opened her heart and summed it up in Six Words.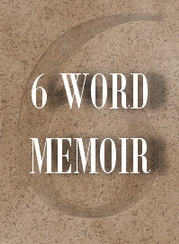 UNCONDITIONAL LOVE AND FORGIVENESS BUILD CHARACTER.
My six words are a reflection of my innermost thoughts and emotions. I am what I think and I believe in giving, without expectations. There are many who don't agree with me and question my philosophy but then I understand where they are coming from. This chant has ingrained itself in my heart and soul.
I pass this on to …….
Sulekha Rawat