Silent echoes in my soul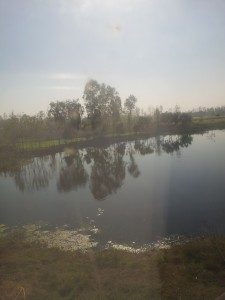 I heard your silent response,
and saw your absent smile.
I felt your breath on me.
Could reach across and touch,
your face in my dreams.
I never want to wake up,
and face this impersonal world.
Let me be with you forever,
keep me in your thoughts too.
Maybe one day, we two shall meet,
crossing each other on the street.
You might remember me and,
I might forget, but meet we shall,
one fine glorious day.
Until then, I live on hope,
praying for your early return.
Daring to wish,
you miss me a bit,
and can't  stay away,
for long.
Sulekha aka Lucks