Day 3 of the BlogFEST.  This is the prompt of the day…MAKE A WISH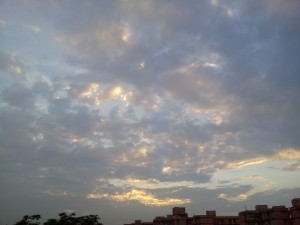 I wish…
I wish I could be an Architect on Monday, a doctor on Tuesday, a musician on Wednesday, a painter on Thursday, an actor on Friday, a magician on Saturday and Me on Sunday. The great professionals need a rest day after working miracles 6 days a week.
I want to be so many things at once and live in so many different places in the world that it is not humanly possible. But I have done the impossible, I have an active imagination and this has helped me realize my dream and fulfill all my wishes.
In my fantasy world I am the best at everything I do and am whatever my heart desires to be. I am living the life of adventure, fun and excitement. I wish this journey never ends.
I wish I never lose my mind and my sanity with it…
Sulekha
I'm taking part in BlogFEST 2012 – the biggest blog party in October! Today's host is Shannon Cannon Timura who blogs at Tree Girly. Read her post http://treegirly.com/2012/10/03/make-a-wish-2/