My name-your lips!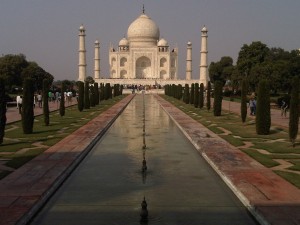 My name on your lips sounds just right.
I fall in love with it every time you say it.
I tremble with longing and desire,
when your lips caress my name, with a sigh.
The cocoon of your breath keeps it safe,
And your smile teases it into a gentle curve.
The warmth of your heart, makes me glow,
with love and pride.
My name on your lips sounds divine.
It glows like a diamond set in a ring.
Is like Taj Mahal in the moonlight
Is like the early morning dew on a flower.
Like a masterpiece on an artist's wall.
A timeless classic in a leather-bound book.
My name on your lips is like a blessing,
I hear bells toll in the temple,
When you call out my name.
Ever since you whispered it in my ear,
I have never been the same.
I am a bit undone, unravelled and
a delicious mess of emotions.
My name on your lips is like a lover's first kiss.
Innocent, sweet and vulnerable,
a heady combustible mix.
Don't ever stop calling my name,
It is what is keeping me sane,
Without this contact I will be lost,
and my life would be in vain.
Sulekha aka Lucks