When I can look Life in the eyes,
Grown calm and very coldly wise,
Life will have given me the Truth,
And taken in exchange – my youth.
~Sara Teasdale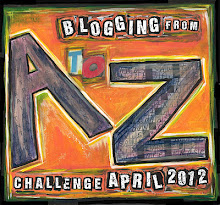 Zero Tolerance
This was the topic suggested by my husband of 24 long years ;). According to him, I am a short tempered; nagging old lady and the sad truth is that I tend to agree with him, wholeheartedly. I am grouchy, and crappy and an absolute shrew nowadays. I have a couple of ailments that I conveniently pin all my negative feelings on. One is Hypothyroidism, which I have been suffering from for the last 9 years. The second one is more recent and equally mind altering, Menopause. It's a double whammy for him.
No matter what the situation, I am not responsible for my actions. It is all due to either Hypothyroidism or Menopause. I have always been a little different, I wouldn't call it odd, but I have been on the verge of insanity ever since I remember. My personality has gone through a lot of minor changes but my basic character hasn't undergone any major transformation. In fact, with time, I have embraced my uniqueness wholly and completely. Earlier I used to worry about people's reactions to my actions, but ever since I have crossed the 45 year landmark in my age, I am invincible. I can be who I am without feeling weird and the world doesn't have the time to reform a menopausal lady, who is fast approaching 50 😉 She is beyond redemption.
Society is more accepting and forgiving of a middle-aged lady's tantrums than those of a young lady's. I pity those pretty little things, who have to weigh their each and every action and word unlike me, who can be who I am. "What you see is what you get", is so true with me. I wake up with a happy smile on my face, which sometimes becomes a frown when I notice the appearance of wrinkles on my skin but what the heck; there is no gain without pain, right? I have to take the bad with the good, and keep on living my life on my terms.
Wrinkles should merely indicate where smiles have been.  ~Mark Twain
Sulekha Rawat