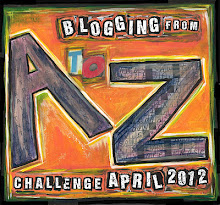 'Familiar' is for cowards…
I am anything but a coward, call me a 'Risk-Taker', if you may. I have always believed in doing what felt right rather than what is conventional and universally acceptable. 'If it didn't feel right, it was wrong', has been my life's philosophy. Like I had mentioned in my earlier post, I am a breach-baby and have always been swimming upstream and doing my own thing, irrespective of the shocked exclamations of those around me. I am like a square peg in a round hole, but then who says the hole has to be circular in shape?
I listen to both, my heart and my mind, and then let my soul decide the course of action to be taken. It has led me to pretty interesting places and landed me in some extremely sticky situations too, but then, what is life without some drama in it? I could have just gone with the tried and tested methods and reached my destination, safe and sound, without the rain of uncertainty soaking my being. But I like getting wet in the rain of unknown choices, enjoy the feeling of being soaked to the bone with exciting possibilities.
I had a dream but no road-map for it, so I just started walking on this unfamiliar road. A brand new map started taking shape as I continued on my uncharted journey. I created my own milestones along the highway of my dreams and left a bit of my essence along the way for others to follow, if they needed to. I received help from a few unselfish and genuine friends, along the course of this adventure. I haven't reached my destination yet, but I am enjoying my unpredictable journey and living life on my own terms. My father had a vast collection of inspiring and motivating quotes, sharing a couple of them here, '
'Take more Risks.'
 'Get good at being uncomfortable and stop walking the path of least resistance.
Start walking…
Sulekha Rawat