"A married woman celebrates Karva Chauth with great fervor and dedication, observing a fast and praying for the long life of her husband, the origin of this festival was based on a very sweet and noble idea. Karva Chauth is very much a social and seasonal festival. The women get up before sunrise and seek the blessings of the gods for longevity and prosperity of their husbands."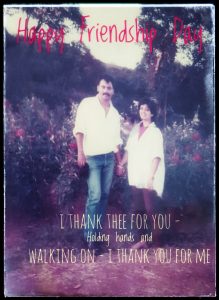 LONGEVITY AT A PRICE
"Bless my husband O Lord I pray, keep him safe by night and day",
Every wife chants this prayer day in and day out, but thanks to the popularity of Karva Chauth, mainly because of Hindi films, even God is convinced that this wish is to be granted only on this auspicious day. Let me enlighten those of you who are not aware of Karva Chauth. The wife remains thirsty and hungry throughout the day and prays for her husband's long life and happiness and also prays that they remain a couple forever .If the husband's wishes were taken into consideration, I am sure they would rather that, their wives binge on good food and leave them and this fast alone.
On a typical Karva Chauth day, the wife gets up before sunrise and has a hearty meal consisting of sweets, fruits, curd, parathas and juice. This is called 'Sargi'. I am also a typical north Indian dutiful wife who prays for her husband's long life everyday but my efforts are recognized only on this D-day. I ask for a box of. Sweets for puja to be performed in the morning and he gets me four boxes knowing my weakness for sweets. I pretend to be annoyed at him but am salivating at the thought of devouring them at 'Sargi'.
After satisfying my hunger in the morning I am ready to go without water and food for the entire day. Thus at sunrise begins the period of pampering for me, and, an ordeal for my hubby dear. On account of my fast I am exempted from kitchen duty for the day. The entire day is like a blur for me, I laze around the whole day, whereas he cooks, cleans, fetches and caters to my every wish and command.
Come evening and I am ravenous, my last meal was at 4 A.M, and now it is 4 p.m. The larger the body volume, the more food it craves and I have a humongous appetite, as my BMI is way above 30. All the wives dress up for the evening puja and some lucky ones have tea or juice afterwards, I have a gallon of tea. By 7.30 p.m. I am starving and stark raving mad with hunger. The only place you see a happy, exquisitely made up pativrata wife draped in a designer sari, bestowing coy looks on her husband and singing a romantic song, is in Hindi movies.Like in the movie, Kabhie Khushi Kabhie Gam, Amitabh, Jaya, Shahrukh khan, Kajol, Hrithik and Kareena dance and sing on Karva Chauth Day. Although, how can anyone sing and dance after remaining thirsty and hungry the whole day is beyond my comprehension!
Dressed in an old dressing gown, messy hair, and smudged make-up and cranky to the core, that's ME. I make my 'Pati's' life hell by asking him to go and spot the moon for me so that I can break my fast. After four trips to the terrace, he throws up his hands and hollers, "Don't you ever pray for me again and no way are you observing "Karva Chauth" for me next year."
This cycle is repeated year after year and God willing will go on forever and ever.
Lucks aka Sulekha