"Be calm, only by a calm consideration of our existence can we achieve our purpose to live together – Be calm – love me – today – yesterday – what tearful longings for you – you – you – my life – my all – farewell. Oh continue to love me – never misjudge the most faithful heart of your beloved.
ever thine
ever mine
ever ours"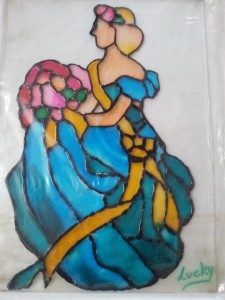 This is the concluding part of a love letter written by Beethoven to his beloved,the letters were found after Beethoven's death. They were not addressed to anybody, so it is impossible to know who he was writing to. Who was the mystery woman, he loved so dearly and hopelessly? We will never know but the beauty of his letters lingers on.
Why has this letter become so famous? Is it because it was found after his death and people were generous in their praise for the sentiments echoed in this beautiful note? Why do you feel a tug at your heartstrings when you read the helpless devotion dripping from this poignant letter?
I was inspired to write something along these lines and the result was not at all as expected, maybe after I die, people might say nice things about it. Here goes my attempt at becoming another Beethoven,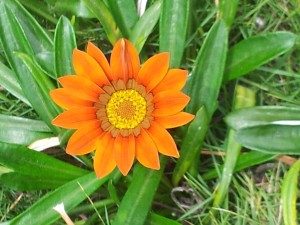 "My dearest,
Don't become a memory of my past but remain a reality of my present and the certainty of my future. I need you to survive, to go on. Can't even imagine living if you are not a part of my life now, in the moment. My breaths are connected with yours; my heartbeat is an echo of your heart. So please look after my most valued possession, be gentle with it, and tend to it with a lot of love. It's very fragile and can break easily so please handle it with utmost care.
You color my world, spike up the mocktail of my mundane life and make it a cocktail of fun and adventure. You are the smiling rainbow on my teary sky of affection, my caring silver lining on the gloomy, sad clouds of separation and loneliness. You banish all heartache and pain from my silently sobbing heart and fill it with happiness and cheer. You do all this, with just a look towards me, a nod, and a simple hello. Your tender glance, caresses my frayed senses, I feel your love in your offhand, casual words and careless sentences. You show you care in so many different ways that I don't feel the need to hear you say," I Love you". I know you do, a lot, and I do too, darling, "I Love you".
I don't need flowers, chocolates or gifts of any kind. I just need to know that I am somewhere in your thoughts and always on your mind. It's enough that a tiny corner of your heart is reserved only for me and a single tear is shed in my memory. I just want your soul, is it asking for too much?
You and I have a connection which cannot be described but felt so strongly that it scares me sometimes. You understand my every mood and get my emotional outpourings, without even making any effort. I am like an unwound toy without you and even the slightest contact, be it long distance, makes me come alive. I can feel your heartbeat and sometimes can even feel your arms around me, especially when I am feeling heartbroken and sad.
Days merge into nights and I keep waiting for you to come and see me, my life keeps on passing me by as if I am on the outside , frozen in time, waiting for a glimpse of you to bring me to life.Wasted hours, days, months, years even ,without seeing you, hearing from you , terrible cruel times…. Why doesn't the world let us meet?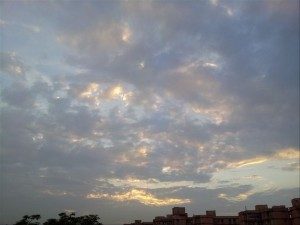 (I know, I don't even come close to the great writer but I am getting there, will end my post with another bit of his soulful love letter…)
"My heart is full of so many things to say to you – ah – there are moments when I feel that speech amounts to nothing at all – Cheer up – remain my true, my only treasure, my all as I am yours. The gods must send us the rest, what for us must and shall be –
Your faithful ….."
(I Hope to be remembered, as a person so much in love, that it consumed her, devoured her and made her lose her sanity…..)
Lucks aka Sulekha