La-La Land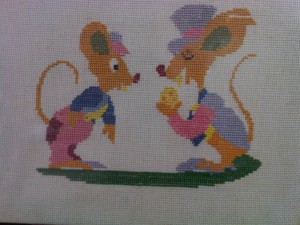 I like nonsense; it wakes up the brain cells. Fantasy is a necessary ingredient in living; it's a way of looking at life through the wrong end of a telescope. Which is what I do, and that enables you to laugh at life's realities. ~
Theodore Geisel
Living in the dream world is best way to enjoy life, its rent free, pollution free and disease free. By disease, I mean all kinds of ailments, of the body and those of the soul as well. When you are in your fantasy land, everything looks great, you look great, you have great friends, and your life is perfect. Never do you feel or look fat, your clothes are always ironed, branded and fit to perfection. The beauty parlors don't exist in fantasy land because you are eternally beautiful here. Your hair doesn't turn grey and you never need a root touch-up. Goodbye waxing, threading, facial etc.
There is no pain, hurt or malice here, no crime and no punishment. The lawyers have no business here too, like the Doctors and the beauticians. You just have rows and rows of lovely houses with their picket fences and pretty lawns, filled with a profusion of colorful blossoms. Your children don't talk back and are always home before the curfew, they get top grades too. Your husband /Wife, compliment you for every little thing you do for him/her. Your In-laws adore you and are considerate of your feelings and emotions. Your dog poops in the toilet and doesn't wake you up to go out at 6 in the morning, especially in the winters. He doesn't shed all over the house and his paws get cleaned by magic. The maid is never late and she never takes leave, she is a silent worker who loves her work and keeps at it without making any demands.
You are the lead guitarist in your own band, "Ladylike", You have your best friends playing the drums, keyboard and the electric guitar. Your album is the best album of the year and your band commutes by your own private jet. Now that's what I call living life Queen Size. Wait there's more; you rub shoulders with the celebrities, who treat you like celebrities. Just when you are about to christen your luxury yacht at the Monte Carlo marina in Monaco, the alarm goes off and you wake up from your lovely dream. Its 6 am in December in Delhi and the dog needs to go out, "Amount of time it takes for a dog to "do its business" is directly proportional to outside temperature plus suitability of owner's outerwear. ~Betsy Cañas Garmon", is hundred percent true, I can vouch for it. The days Sparky drags me down the stairs without letting me wear a cap or put on my jacket, she sniffs at every questionable object and takes her own sweet time in relieving herself; meanwhile I am left shivering in the cold.
The bed tea has to be brewed, kids to be woken up and breakfast for the kids to be prepared. While you are struggling to do all this the door bell rings and the neighbors' maid informs you that your maid is unwell and won't be coming in for a couple of days. Goodbye luxury yacht, private jet, band, hello unpredictable life.
But isn't all this drama, what makes life interesting to live, when you don't know what's going to happen the next minute? Each day is like Christmas and you can expect a miracle every day, isn't it a fun way to live? Do your best and let the Universe do the rest, trust life to surprise you and it will. Enjoy life and embrace all that it brings into your heart, pleasure and pain go hand in hand. Let's live our lives fully, with jest and vigor and promise to be happy, come- what- may. Let's all walk in the rain…….God bless.
Some people walk in the rain, others just get wet. ~Roger Miller
Sulekha Rawat
22/12/2010